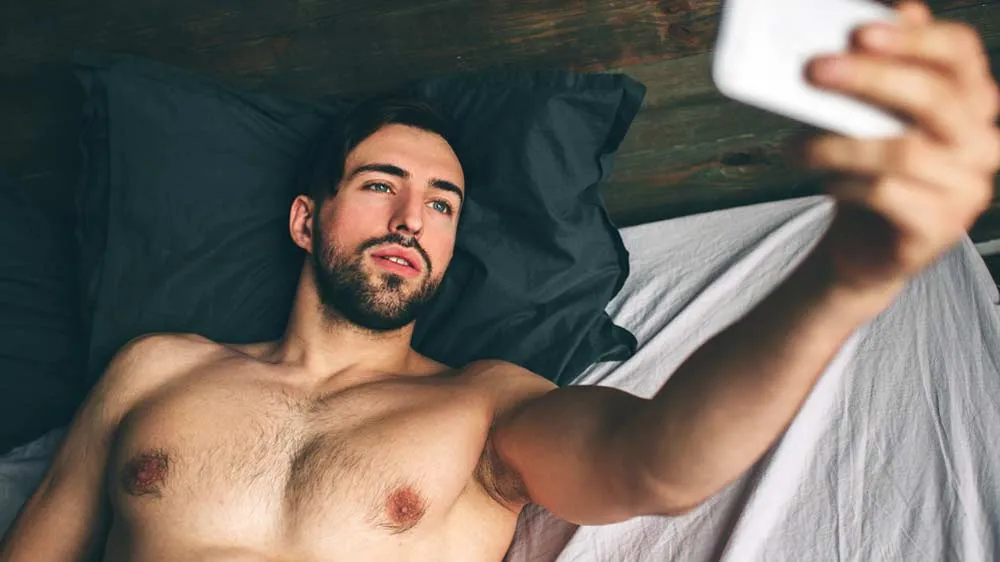 Australia Tells Dating Apps to Improve Safety Standards to Protect Users from Sexual Violence
Rod McGuirk
READ TIME: 3 MIN.
Australia's government said Monday the online dating industry must improve safety standards or be forced to make changes through legislation, responding to research that says three in four Australian users suffer some form of sexual violence through the platforms.
Communications Minister Michelle Rowland said popular dating companies such as Tinder, Bumble and Hinge have until June 30 to develop a voluntary code of conduct that addresses user safety concerns.
The code could include improving engagement with law enforcement, supporting at-risk users, improving safety policies and practices, and providing greater transparency about harms, she said.
But, Rowland added, if the safety standards are not sufficiently improved, the government will use regulation and legislation to force change.
"What we want to do in this sector is not stifle innovation, but balance the harms," she told reporters.
The government is responding to Australian Institute of Criminology research published last year that found three-in-four users of dating apps or websites had experienced some form of sexual violence through these platforms in the five years through 2021.
"Online dating is actually the most popular way for Australians to meet new people and to form new relationships," Rowland said.
"The government is concerned about rates of sexual harassment, abusive and threatening language, unsolicited sexual images and violence facilitated by these platforms," she added.
The Australian Information Industry Association, which represents the information and communications technology industry in Australia but not the online dating sector, welcomed the government's approach as "very measured."
"That's the way the government should regulate technology," the association's chief executive, Simon Bush, said. "Point out where there's an issue, get the industry together and get the industry to look to see if they can resolve these issues first before pulling the regulatory trigger."
Match Group, which owns and operates popular dating services including Tinder, Hinge, Plenty of Fish and OK Cupid, said it would continue to work with regulators and partners including Australia's Queensland Police Service and Australian umbrella group Women's Services Network to combat gender-based violence and strengthen safety across platforms.
"Safety guides everything we do at Match Group and we share the Australian government's commitment to strengthen Australians' safety," Match Group said Tuesday in a statement.
"This is an important conversation that should not be limited to a single industry but extend to address these systemic issues that occur everywhere, from public streets to workplaces and to social media platforms – ensuring a holistic approach to cracking down on abusers and bad actors," the statement added.
Bumble said the dating service "stands with the Australian government in our shared hope to eliminate gender-based violence."
"It is a core part of our mission to create a safe and kind online environment for people to make connections," Bumble said in its statement Tuesday.
"We know that domestic and sexual violence is not only an enormous problem in Australia, but across the world, and that women, members of LGBQTIA+ communities, and First Nations are the most at risk. We remain steadfast in our commitment to trust and safety across our community, continuing to help educate our members on ways to remain safe on and off of our platform while fostering a community rooted in kindness and respect - so that over time we can have a positive impact," the statement added.
Kath Albury, an online dating researcher at Melbourne's Swinburne University of Technology, said safety improvements could include a clearer sense of how quickly a user could expect feedback after reporting an unwanted or threatening contact.
"One of the things that dating app users are concerned about is the sense that complaints go into the void or there's a response that feels automated or not personal responsive in a time when they're feeling quite unsafe or distressed," Albury said.
---