Gay New York City: The Latest
What could be better than partying with a purpose? That's exactly what SAGE's Toys Party is. Now in its 34th year, the organization will distribute the toys to ten different LGBT-friendly charities.
Santa arrived in San Francisco with his Elves to help raise money for the AIDS Emergency Foundation. People donned their favorite festive skivvies and ran through the Castro celebrating the holidays season.
In a new interview, pop singer Sam Smith opened up about their dating life...and the celebs they have a crush on.
Bill Cosby lost his bid to overturn his sexual assault conviction Tuesday, as an appeals court ruled in the first celebrity trial of the #MeToo era.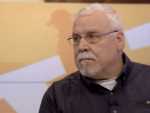 British officials are returning a medal to a Falklands War veteran who said it was taken away from him because of his sexuality.
A group of West Virginians left the country Sunday in search of affordable insulin — they went to Canada, where insulin prices are reported to be about a tenth of what it costs people in the United States.
The House will hold a showdown vote next week on Speaker Nancy Pelosi's bill empowering Medicare to negotiate drug prices, expanded Thursday to provide seniors with dental, vision and hearing benefits not currently covered.
"Looking" and "Mindhunter" star Jonathan Groff has joined the cast of "The Matrix 4."
With more tariffs on Chinese imports set to take effect this month, holiday shoppers in the U.S. face a dilemma: buy the Apple iPhone 11 or Hasbro toy action figures now or risk facing higher prices later.
A new article by the New York Post details a striking revelation about the Italian mafia- it's now no longer fiercely homophobic and accepts gay members.
Ed Smart, the father of Elizabeth Smart who was kidnapped 17 years ago, recently came out as gay. Now in a series of new interviews, he's revealed the internal struggle he went through leading up to his coming out. Read the details here.
New York City, NY
Does the end justify the route you took to get there? The Huntington Theatre Company's production of "Quixote Nuevo" is like the pebble of snow that starts rolling at the top of the hill. On the way down it gathers momentum.
Funny, stylish and cinematic as it can be, this sex industry crime drama is a refreshing new look at the chick-flick.
A full year before Election Day 2020, Republicans quietly executed a "dry run" of President Donald Trump's massive reelection machine.

One Kreps brother uses a wheelchair and the other doesn't, yet they are able to play sports together on a level playing field thanks to an augmented reality system developed at the University of Michigan.

Biden argued Tuesday that Buttigieg, the mayor of South Bend, Indiana, is riding his coattails in pushing for a "public option" government-insurance plan to be sold alongside private insurance.

China's leaders are promoting electric cars to help transform the country into a creator of profitable technologies, but sales are stalling as thousands of buyers make a similar choice.
While the hot toddy remains popular, many cocktail bars now offer their own seasonal winter warmer. Here are five examples from London's cocktail scene, with tips for the home mixologist.
Pete Frates, a former college baseball player whose battle with Lou Gehrig's disease helped inspire the ALS ice bucket challenge that has raised more than $200 million worldwide, died Monday. He was 34.
France braced for even worse transportation woes when the new work week begins Monday due to nationwide strikes over the government's redesign of the national retirement system.
ImpulseNYC celebrated its fifth-year anniversary at the Glasshouse Chelsea with a VIP reception, award ceremony, open bar and live entertainment.