Gay New York City: The Latest
New York City, NY
SAGE has launched a program that matches LGBT elders with volunteer community members and allies in the midst of the national pandemic.
Barring unforeseen disaster, Joe Biden will represent the Democratic Party against President Donald Trump this fall, the former vice president's place on the general election ballot cemented Wednesday by Bernie Sanders' decision to end his campaign.
Linda Tripp, whose secretly taped conversations with former White House intern Monica Lewinsky provided evidence of an affair with President Bill Clinton that led to his impeachment, died Wednesday. She was 70.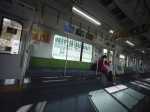 Even as coronavirus deaths mount across Europe and New York, the U.S. and other countries are starting to contemplate an exit strategy and thinking about a staggered and carefully calibrated easing of the restrictions designed to curb the scourge.
As the coronavirus bore down on New York, Dr. Doug Bass' family begged him to work from home. He refused, pointing to his patients at Phoenix House, a drug and alcohol treatment center where he served as medical director.
Treasury Secretary Steven Mnuchin is telling House Democrats that direct deposits to Americans will begin next week under the coronavirus aid package.
The Boston Pops will not be performing their scheduled 2020 spring season, the Boston Symphony announced today. The decision to cancel the season marks only the second time in the orchestra's 135 history when they were forced to cancel performances.
Broadway producers have extended the suspension of all shows on the Great White Way, saying musical and plays will stay shuttered through June 7 in accordance with latest medical guidance.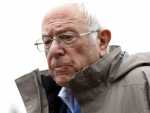 Sen. Bernie Sanders, who saw his once strong lead in the Democratic primary evaporate as the party's establishment lined swiftly up behind rival Joe Biden, ended his presidential bid on Wednesday.
Not all businesses are experiencing a downturn. The world's largest pornography website, Pornhub, has reported large increases in traffic
"What do you have to lose?" asks President Trump about the use of chloroquine on COVID-19 patients. After 2 weeks of using it Sweden, doctors discontinue its use due to side effects.
Dr. Anthony Fauci took note of how COVID-19 is hitting African Americans harder than than other demographics, and compared that to the AIDS crisis in the 1980s.
A family film for all ages, "Dolittle" stars Robert Downey, Jr. as the unflappable vet who can talk to the animals. The remake comes home on Blu-ray, DVD and Digital and features plenty of bonus content to enjoy together!
If you're in a situation where you can't pay all your bills, or likely to be there soon, you may have some options to limit the damage to your finances.
The Centers for Disease Control and Prevention is considering changing its guidelines for self-isolation to make it easier for those who have been exposed to someone with the coronavirus to return to work.
Travel to Provincetown during the COVID-19 crisis became an issue this past week when Select Board member Lise King "posted a Facebook message on Thursday that she found painful to write.
Fiat Chrysler is recalling more than 365,000 vehicles mainly in North America because the rear view camera image can stay illuminated longer than allowed.
An affordable refresh and reorganizing can breathe new life into your daily routine. Consider revamping a home workspace, organizing the bedroom or adding an accessory to your bathroom. A fresh look may offer a fresh perspective on the future.
"Find a go-to song that gives you faith and motivation, that changes your mood to help get you through," says Recovery Unplugged co-founder and vision leader Paul Pellinger.
Puerto Rico's governor is asking federal officials to ban all flights from U.S. cities with a high number of coronavirus cases to help prevent the spread in the U.S. territory.
The annual "One Magical Weekend" event that brings LGTBQ revelers to Orlando from around the world has been canceled for 2020, organizers of the event said in a release.