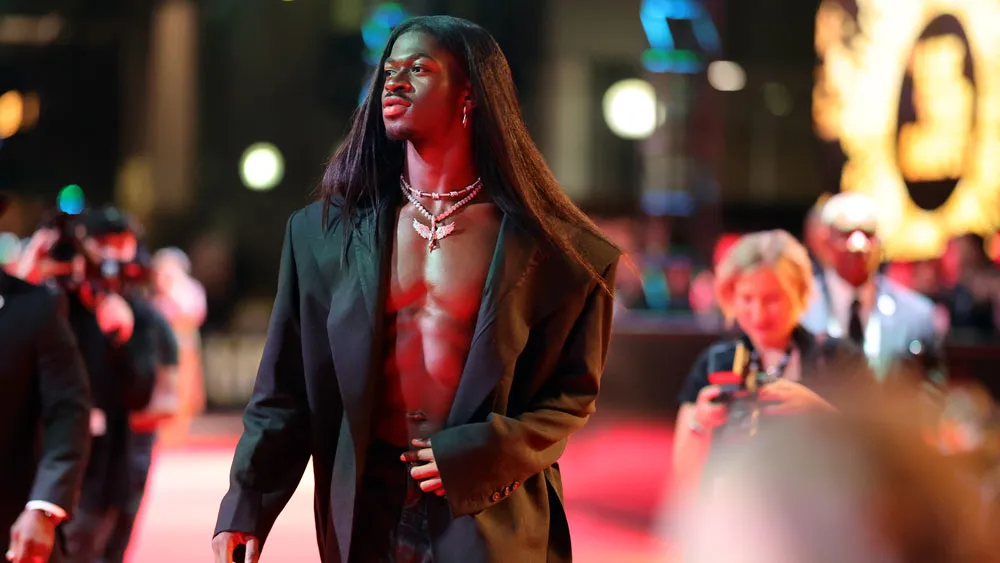 Lil Nas X Helped His Brother Come Out as Bisexual
It's absolutely clear that Lil Nas X has been a pioneer when it comes to pushing the boundaries of LGBTQ representation and gay sex in his music and performances. Now in his new personal doc, "Lil Nas X: Long Live Montero," fans are getting a look at how his boundary breaking attitude has affected his life at home, reports Entertainment Weekly.
In the doc, which premieres at the Toronto International Film Festival on Saturday night, his brother Tramon Hill talks about how Nas X's freedom of expression has helped him expresses his own feelings and sexuality more clearly.
"My brother really opened doors for a lot of people," Hill says in the film, EW reported. "Yeah, he opened a door for me. What I mean by that, like, I'm not gay, though, you feel me? I'm bisexual. He helped me be real with myself. My brother made me more open to it."
Although Hill says that he was initially worried about losing some of his relationships by coming out, his brother Nas X helped him find his way again.
"If you f–k with me, you f–l with me. If you don't, you don't. Bye. Get out of my presence. I don't need you," Hill says in the doc. "At the end of the day, people are going to f–k with who they f–k with, so stop trying to chase a friend. A friend is going to always be there."
Also included in the doc is a behind-the-scenes look at Nas X on his 2022 "Long Live Montero" tour. He also hangs out with Madonna and faces anti-gay protesters outside his shows. Then there was the time he ran into acting legend Viola Davis at L.A. grocery chain Erewhon.
According to Nas X, it meeting did not go as expected. "I met Viola Davis at an Erewhon, but I don't think she knew who the f– I was," he explained. "I was like, 'I'm such a big fan,' and she was like, 'Oh, thanks,' and she hurried out the store. It was kind of funny."
She surely will know who he is now.
---