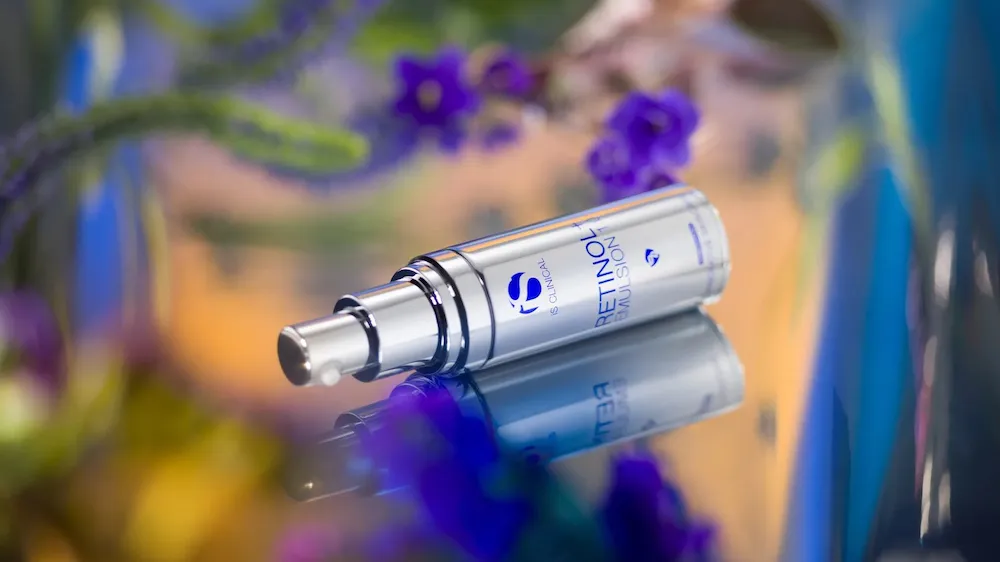 Get Excited: iS Clinical Releases the Next Generation of Retinol
Few brands are as renowned among both celebrities and dermatologists as iS Clinical. Ever since their iconic Cleansing Complex touched my skin for the first time years ago, I've been a devoted fan (and my shower has never been without the famous blue bottle). Reputation and status symbol aside, the formulations are among the most effective on the market, and it's for that reason that their latest release – available now – has me giddy with excitement.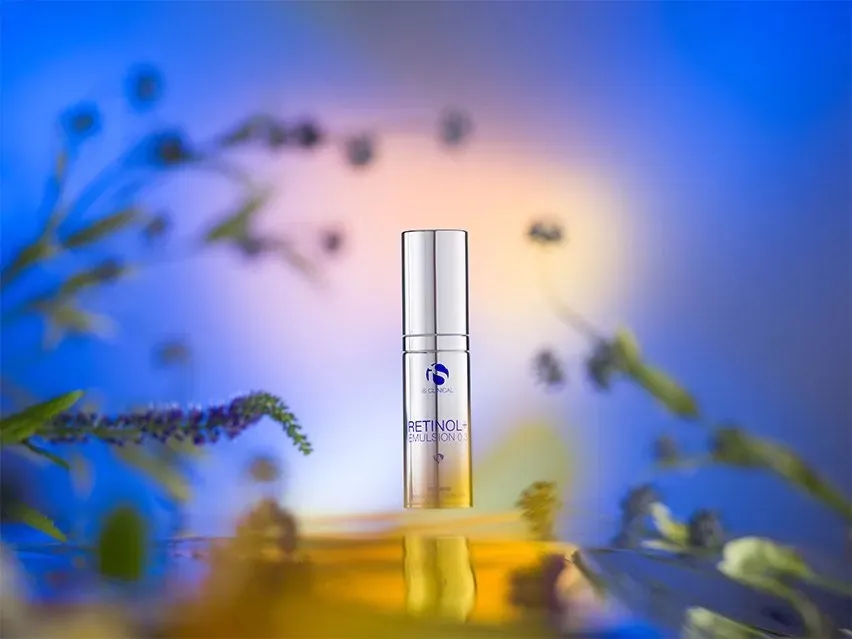 The iS Clinical Retinol+ Emulsion is (shockingly) the brand's inaugural retinol offering, and is available in both 0.3 and 1.0 strengths, the latter of which is only available from a licensed professional. Ever the masters of formulation, iS Clinical has combined retinol with a proprietary blend of Bakuchiol, other botanical boosters, antioxidants, and Extremozymes (more on those in a second). Together, they will help reduce the appearance of fine lines and deep wrinkles, even skin tone and texture, and aid in a wholly radiant complexion.
What's unique about this product is their clinically advanced technology: Retinol is encapsulated with bio-identical lipids, providing precise delivery to the skin while also improving its resilience. Regarding the Extremozymes, it's iS Clinical's proprietary technology that combines extremophilic enzymes to combat dehydration, radiation, heat, cold, and free radical damage, resulting in more protected and revitalized skin.
One of the hallmarks of iS Clinical is its impressive clinical testing, which in the case of this product has demonstrated that both Retinol+ strengths are proven to encourage the skin's youthfulness, radiance, smoothness, and more. Concerning the 0.3 emulsion specifically, one clinical subject study revealed the following visible improvements:
Skin looks more youthful – 89%

Skin feels better – 95%

Skin is more radiant – 95%

Skin is smoother – 95%

Skin seems healthier – 89%

Skin texture improved – 89%

Skin has healthier color – 89%

On the ingredient front, here's a closer look what's in it:
Retinol, which is encapsulated with bio-identical lipids, and boosts skin condition with vitamin and antioxidant properties.
Bakuchiol, an ingredient from the Psoralea Corylifolia (babchi) plant which is even more
powerful when combined with Retinol, as it shares its benefits but with higher skin tolerability.
Shea Butter, a skin emollient from the nut of the Karite tree in West Africa, containing
fatty acids, which lessen irritation and soothe skin.
Rice Bran Extract, Rosemary Extract, and Vitamin E, a uniquely formulated antioxidant
combination functioning as a natural preservative system and potentiator of Retinol activity, increasing its potency by 32%.
Vitamin C, in a stabilized, bio-available form, which offers antioxidant activity against
environmental stresses, brightening, and protection from photoaging.
Ectoin, an Extremozyme® pioneered by iS Clinical, that is found in several plants thriving
in high-salt environments, including the Dead Sea, salty deserts, and marine environments.
Colloidal Gold, a gold complexed into colloidal form that is biologically usable by the body and which participates in collagen synthesis.
Tripeptide-1 (Copper Tripeptide-1), a safe and effective bio-identical ingredient known to support healing, regeneration, and further collagen synthesis.
Poria Cocos Extract, a mushroom used as an age-defying ingredient in Traditional Chinese Medicine for thousands of years and known for its ability to reduce the appearance of aging skin, and its ability to boost collagen synthesis.


With retinol being one of the most effective ingredients in skincare and iS Clinical being one of the beauty industry's most reliable brands, it doesn't get much better than this brand-new duo of Retinol+ Emulsions. $105-$130, iS Clinical.
---