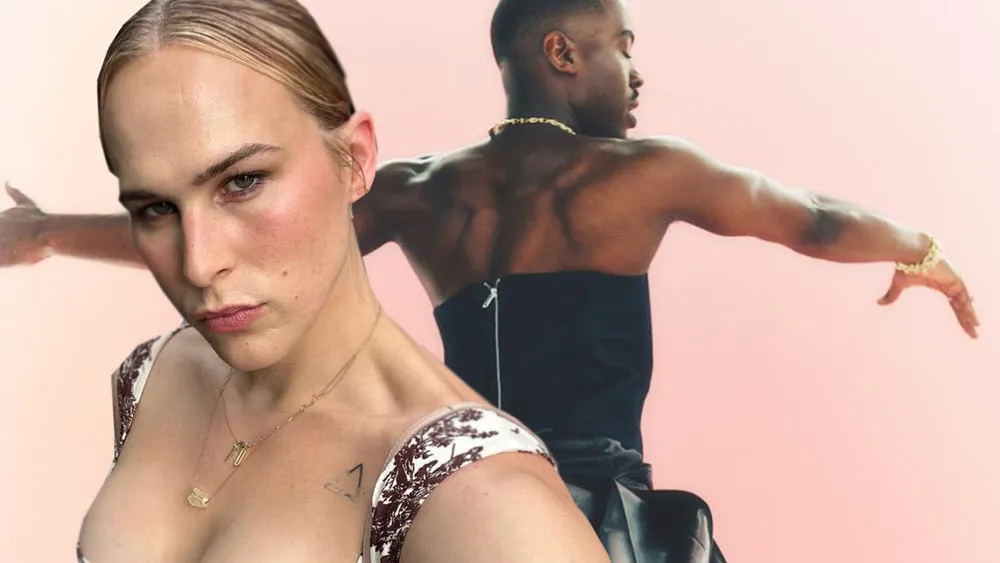 InstaQueer Roundup: Our Favorite Posts from the Week, Sept. 3
It's been a week of celebrating queer celeb milestones, photoshoots with whipped cream, and sharing the sexiest updates. Welcome to this week's round-up of our favorite queer Instagram moments! Let's begin with the most urgent and important matter...
Thirst Traps
Between Keke's "Durrty Thurty" birthday photoshoot, Anitta dripped out in SavageXFenty crystals and hardly anything else, two different moments of "Whipped cream and other delights", and every new angle of Gia Woods' "Heartbreak Radio" pose... We have been truly blessed this week!
Sexy summer updates
Fran wearing a facemask as a thong feels like a life-changing moment. Jacob Elordi and Barry Keoghan in the gym shaping up for their upcoming film "Saltburn" (which is said to be charged with queer sexual energy). Lukas Gage and Chris Appleton are in Italy, while "Lavender Haze" video star Laith Ashley responds to people over-analyzing his genitals in his fitness thirst trap by posting a new thirst trap, this time eating watermelon.
We love a queer cover shoot!
Emma Corrin is fierce and fashionable in this corseted cutlery dress, Demi Lovato looks slick and ready to rock for InStyle Mexico, and the playful shoot for the Elle issue in which Ncuti was named the "Modern Pioneer" and came out as queer.
Sweet celebrations
Niecy Nash and Jessica Betts celebrate their wedding anniversary, Reneé Rapp's "Snow Angel" is the biggest female solo debut album of the year, Emma Seligman shares photos from the making of "Bottoms" (out in 700 cinemas this weekend!), and Tommy Dorfman celebrates 3 years on estrogen.
Slays
No one's doing it like Gigi Goode wearing this sheer, backless dress under the lights... Dylan Mulvaney in a red gown for Rolling Stone... Omar Apollo peeling back those jeans... No crumbs.
---