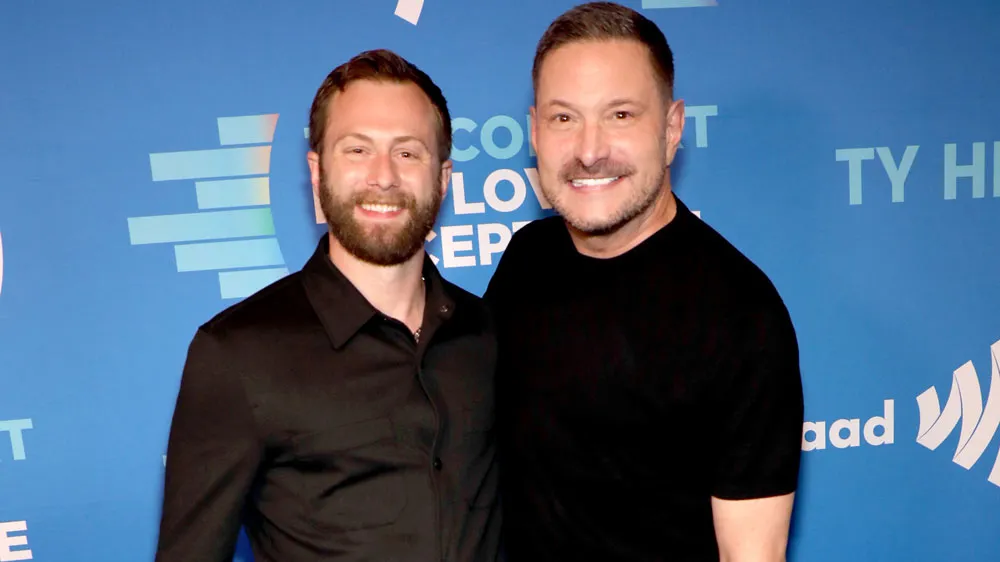 Ty Herndon Ties Knot with Alex Schwartz in Country Wedding
Country singer Ty Herndon is officially a married man. As reported by People, Herndon tied the knot with Alex Schwartz in a ceremony on Saturday held in Chapmansboro, Tennessee.
According to People, more than 300 people attended the celebration, including Broadway legend Kristin Chenoweth and her fiancé Josh Bryant, along with Herndon's longtime friend Sally Struthers.
The theme for the wedding was formal and farm chic. Herndon, 61, told People, "We like to call it country chic and everyone loved having a little bit of both experiences."
After touring many venues to find the perfect place for their special day, Herndon said he and Schwartz settled on Owen Farm, a "beautiful property outside of Nashville that sits on the banks of the Cumberland River."
"We knew we wanted something that captured our personalities and we fell in love with this place as soon as we saw it. We used the wedding scene in the movie of The Proposal as a bit of a reference," he added. "The Owen family was kind enough to offer us [Don's] tour bus to bring the wedding party to the location of the ceremony on the grounds, which created an extra special moment for me personally but also for our guests."
Special, indeed. And it was the perfect place for what Herndon said is an "eclectic group of friends and family."
"That was the main thing that was important to us – and that everyone have a lot of fun," he said.
---