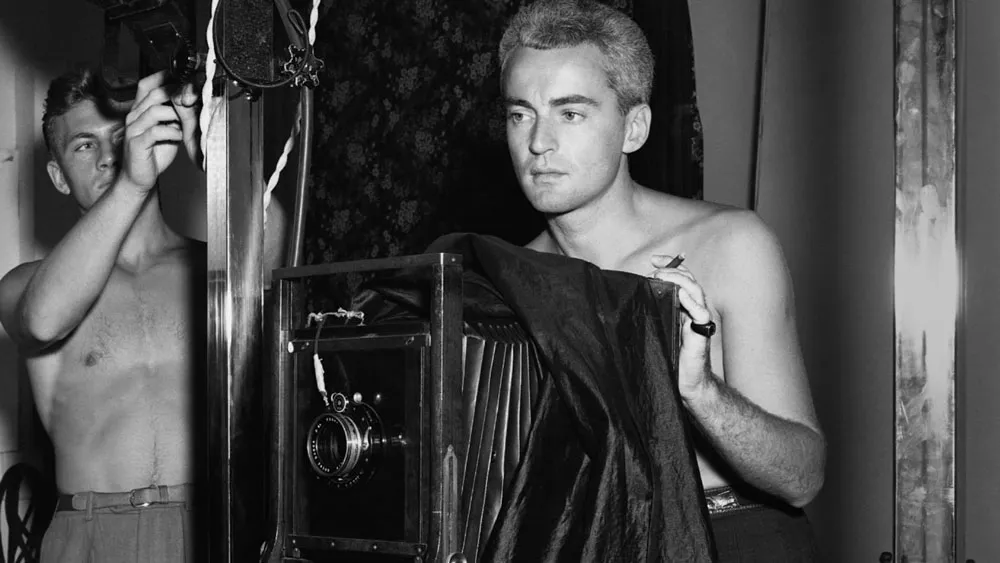 Film Fest Preview: What to See at Outfest
Outfest Los Angeles, now in its 41st year, celebrates queer and trans artists and creators by showcasing the best LGBTQ+ films via their annual Festival, this year running July 13-23.
Presented by Warner Brothers Discovery and Genesis Motor America, the always-thrilling fest will take place at various venues around L.A. The selections include over 170 narrative, documentary, short and episodic titles from more than 25 countries.
This year's James Schamus Ally Award honorees are Melissa McCarthy and Ben Falcone. Outfest will also hold its seventh annual Trans, Nonbinary, and Intersex Summit on Saturday, July 22nd.
The 11-day festivities open with Aitch Alberto's sweet, yet sly, "Aristotle and Dante Discover the Secrets of the Universe," and close with the absorbing and revealing doc "Chasing Chasing Amy," directed by Sav Rodgers.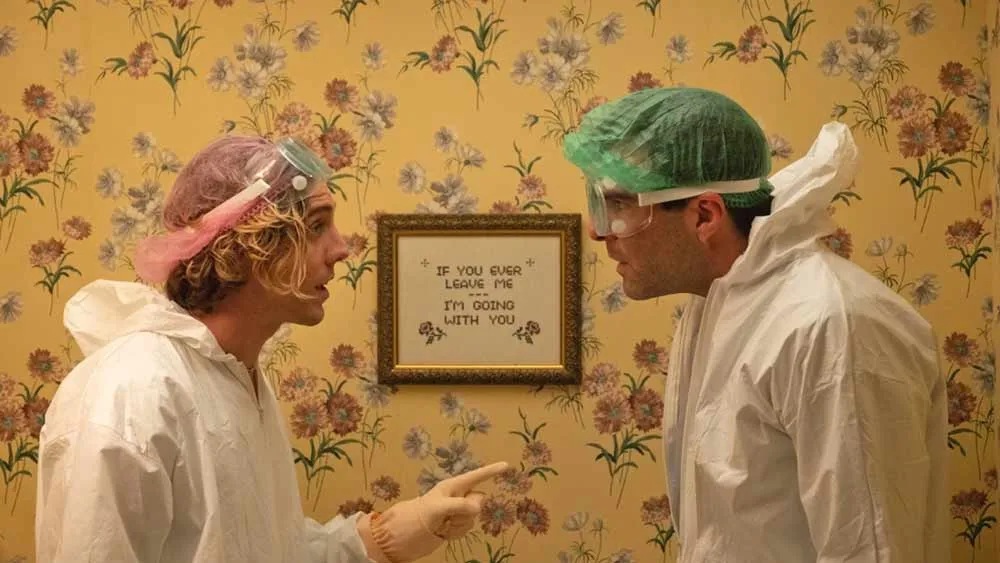 Centerpiece screenings include Jacqueline Castel's "My Animal," Ira Sachs' searing "Passages," starring Franz Rogowski, Ben Whishaw and Adèle Exarchopoulos, D. Smith's fascinating doc "Kokomo City," Erica Tremblay's evocative "Fancy Dance," starring Lily Gladstone (who is said to be a Best Actress contender for Martin Scorsese's "Killers of the Flower Moon," opening later this year), and Rightor Doyle's comedy "Down Low," boasting a cast that includes Zachary Quinto, Lukas Gage, Simon Rex, Judith Light, and Audra McDonald.
Fest circuit faves include Sebastián Silva's mind-bending "Rotting in the Sun," Julio Torres' "Problemista," starring Tilda Swinton, Emma Seligman's outrageous "Shiva Baby" follow-up "Bottoms," Hannah Pearl Utt's wry "Cora Bora," with Megan Stalter, and Andy Vallentine's "The Mattachine Family," showcasing the versatility of Nico Totorella.
"The depth of the talent and the boundless creativity we saw in the work we reviewed this year speaks to how wonderfully gifted LGBTQ+ artists are," offered Outfest's Director of Programming Mike Dougherty. "Rest assured Outfest Los Angeles will be bursting with captivating cinema, and we hope to continue the celebration year-round."
Tickets and passes to Outfest Los Angeles are available at https://www.outfest.org.
EDGE sampled numerous features and docs. Here is a list 12 of the best the fest has to offer. (It's interesting to note that the docs at this year's fest are off-the-charts engrossing and essential.)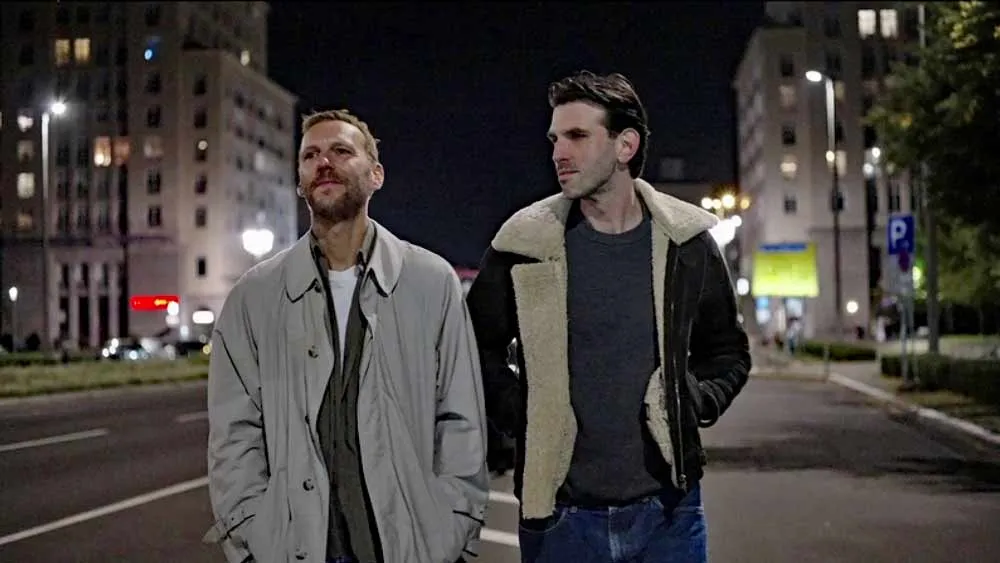 'Bones and Names (Knochen und Namen)'
When does art imitate life and when does life borrow from art? First-time feature filmmaker Fabian Stumm contemplates this heady question, and a few more, in his exquisite and transfixing film "Bones and Names (Knochen und Namen)." Stumm wrote, directed, and co-stars in this unique meditation on relationships, love, lust, death, and the creative process – oh, and the mischievousness of children. Boris (Stumm) is in rehearsals for a highly personal film written and directed by Jeanne (Marie-Lou Sellem, hitting the right realism/satiric balance). His significant other, Jonathan (Knut Berger), is writing a novel, forcing him to confront certain painful eventualities. Their relationship is strained, and both seek outside pursuits; Boris's involve his hot young co-star, Tim (Magnús Mariuson, crafty and sexy). A slightly extraneous plot deviation involves Jonathan's sister and niece. Stumm proves to be as gifted a writer/director as actor, usually setting the camera down firmly for most shots so when he does finally pan, it's done with powerful purpose. Stumm never feels the need to spoon feed his audience, but allows us to peel back the layers of these complex characters. The results are exhilarating.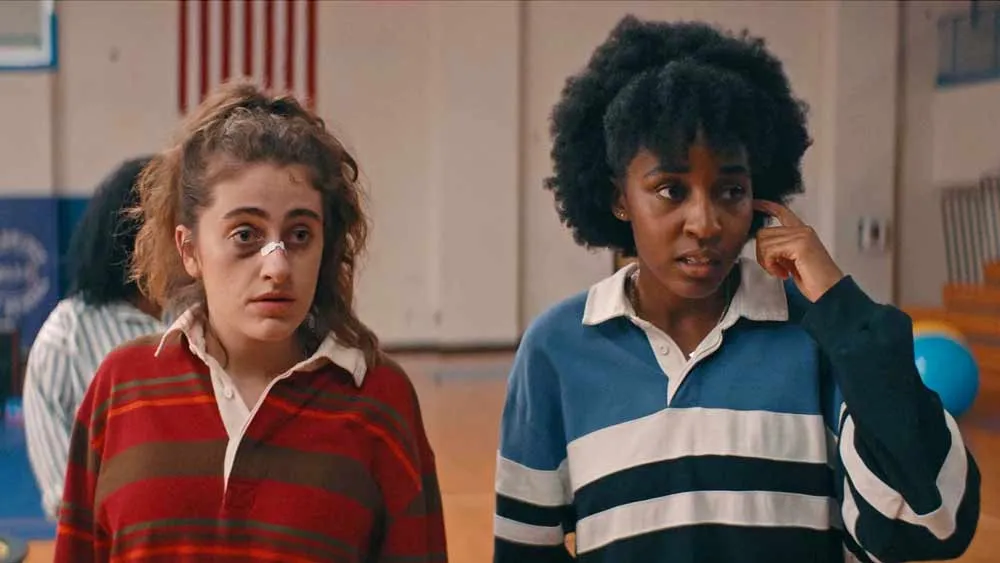 'Bottoms'
It's refreshing to see two young queer female high schoolers' sexual desires at the core of the wackily hilarious and lacerating comedy "Bottoms." PJ (Rachel Sennott, so good in "Shiva Baby") and Josie (Ayo Edebiri, a find) want to lose their virginity before senior year ends, as well as shed their loser monikers, so, to get close to a couple of cheerleader hotties they decide to... start a fight club. What follows is sheer irreverent insanity that satirizes sex comedies of the past, but told in a fresh style. Director Emma Seligman ("Shiva Baby") keeps the action swift and virtually non-stop. Both Seligman and Sennott wrote the slightly subversive screenplay. Yummy Nicholas Galitzine ("Handsome Devil") is sidesplittingly funny as a (deliberately) one-dimensional jock hero. And scene stealer Ruby Cruz kills as Hazel, a young terrorist in the making. There's something to offend and delight everyone here.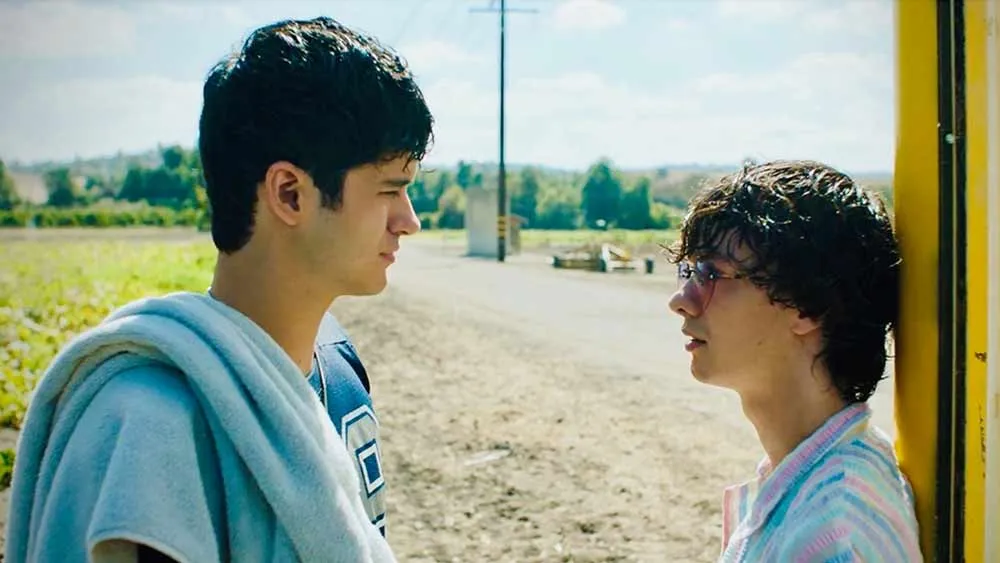 'Aristotle and Dante Discover the Secrets of the Universe'
Based on the celebrated YA novel by Benjamin Alire Sáenz, Aitch Alberto's second feature, "Aristotle and Dante Discover the Secrets of the Universe," is an inspiring, enchanting film. The narrative focuses on two Mexican-American teens who don't necessarily fit into the worlds they're forced to inhabit, and chronicles their respective journeys to their own truths. It's the summer of 1987 in El Paso and homophobia is on the rise (déjà vu in the good ol' USA). Aristotle (Max Pelayo), an angsty, misanthropic young boy, meets Dante (Reese Gonzales), a cheery, hippie-like dude, and the two instantly bond despite their differences. "Aristotle and Dante" is a sweet love story that turns refreshingly dark, and boasts terrific performances, gorgeous cinematography (by Akis Konstantakopoulos), and a thought-provoking script about love and the damage hate and self-hate causes.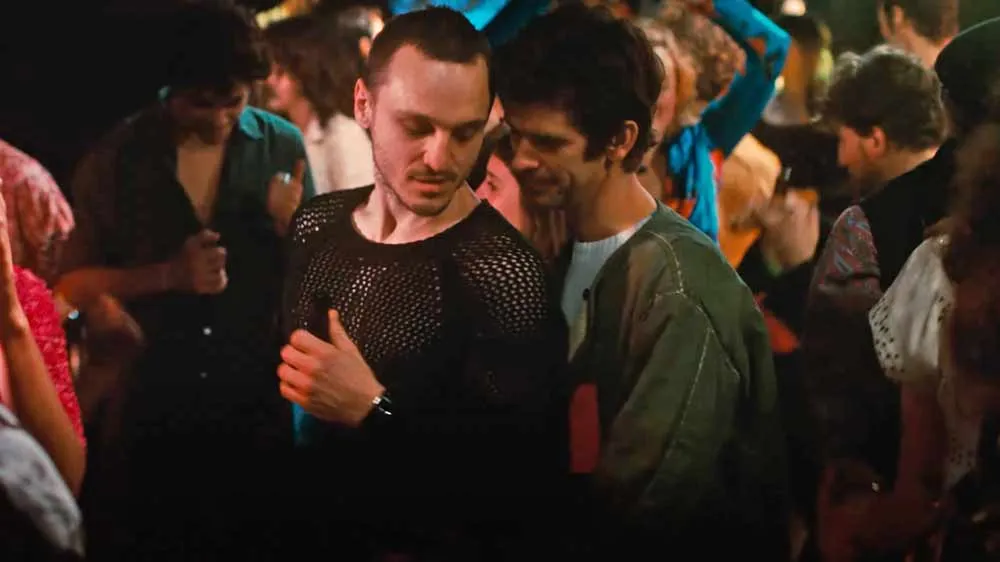 'Passages'
Franz Rogowski is that unique actor that wholly inhabits a character, as he demonstrated in the brilliant "Great Freedom" last year. In Ira Sach's "Passages," he portrays a charismatic, egotistical film director dramatically playing with the lives of his husband (Ben Whishaw) and the woman he embarks on an affair with (Adèle Exarchopoulos). Sachs has fashioned a penetrating look at three lonely and damaged/damaging people. He's also crafted one of the most realistic and intense gay sex scenes in years. The mesmeric Rogowski never courts audience sympathy, but wins over our empathy with his honest fragility. Whishaw perfectly balances his love/lust for Rogowski with his anger/self-protected snippiness towards him. And Exarchopoulos is stunning in a rather challenging role.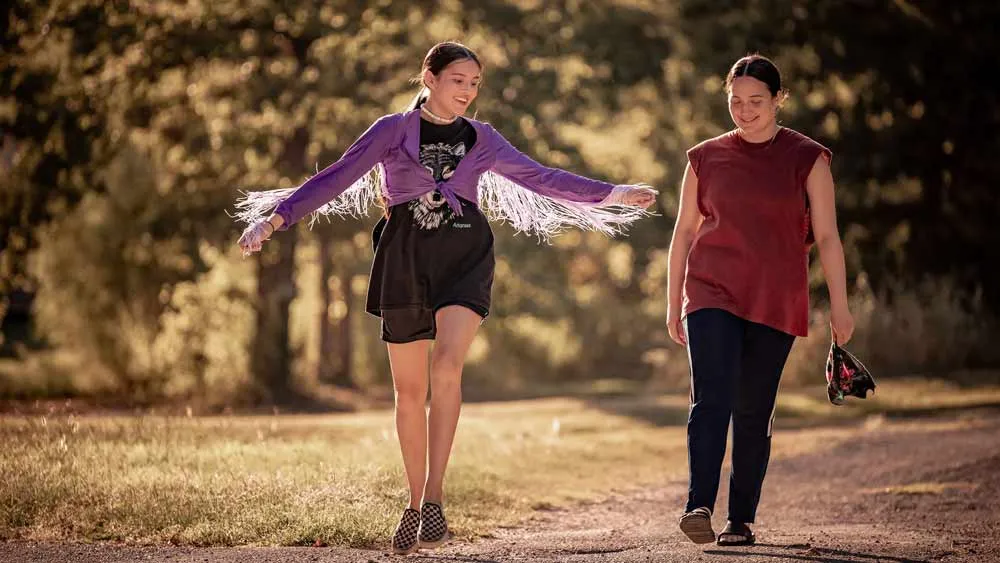 'Fancy Dance'
Director Erica Tremblay keenly examines the mistreatment of indigenous people with her bracing, suspenseful first feature, "Fancy Dance." Lily Gladstone plays Jax, a lesbian trying to find her missing sister. Jax cares for her niece, Roki (Isabel Deroy-Olson), and does what she must so they can survive. Meanwhile, Jax's father (Shea Whigham) wants custody of Roki. Jax must also contend with a frightening and tawdry underbelly world so many marginalized people find themselves lost in as she searches for her sister. Tremblay's impressive, uncompromising film is complimented by Gladstone's committed performance.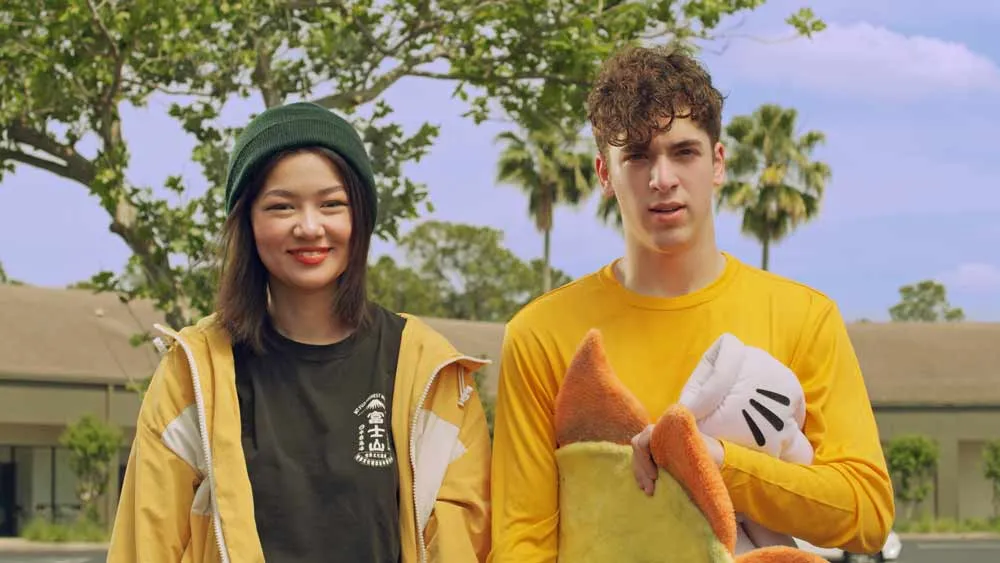 'Egghead and Twinkie'
Sarah Kambe Holland has adapted her 9-minute short, "Egghead and Twinkie," into a full-length feature, resulting in a pleasant and funny coming of age/road trip movie that inverts the usual girl-in-love-with-gay-boy plot. Egghead (a dynamite Louis Tomeo) has been crushing on his bestie, Chinese-American Twinkie (Sabrina Jieafa), for quite a while, and decides to make his move at the movies. Alas, Twinkie is gay and has made a date, via Instagram, with a lesbian, DJ (Ayden Lee), who lives over 500 miles away. The two embark on a journey that will either strengthen their friendship or tear it apart. Both actors have great screen presence, and Holland provides the right light touch so the audience is left feeling satisfied.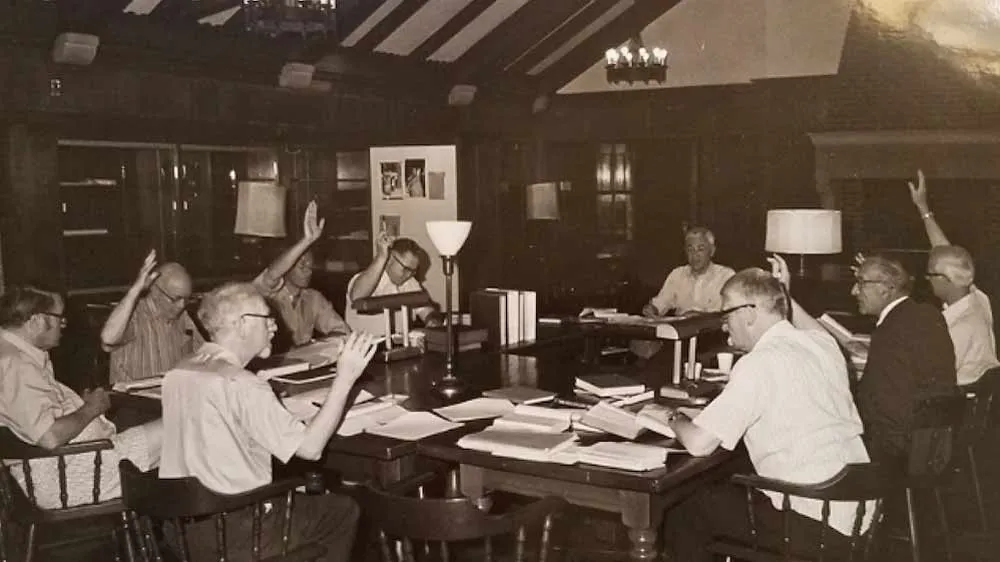 '1946: The Mistranslation That Shifted a Culture'
Some documentaries are entertaining, some illuminating, some exist to manipulate, pontificate or polemicize. Very few have the true power to change minds and lives – if the film reaches the right audience and doesn't simply preach to the choir. Sharon Roggio's "1946: The Mistranslation That Shifted a Culture" is an investigation into the origins of biblical homophobia. Roggio uses her own complex story as the queer daughter of a minister to examine an extraordinary discovery, the false translation of the word "homosexual" in the bible, and how it has been used to promote a horrific anti-gay agenda by conservative churches. Using uncovered archival footage, the doc sets out to prove that prejudice against queer people has no real biblical basis.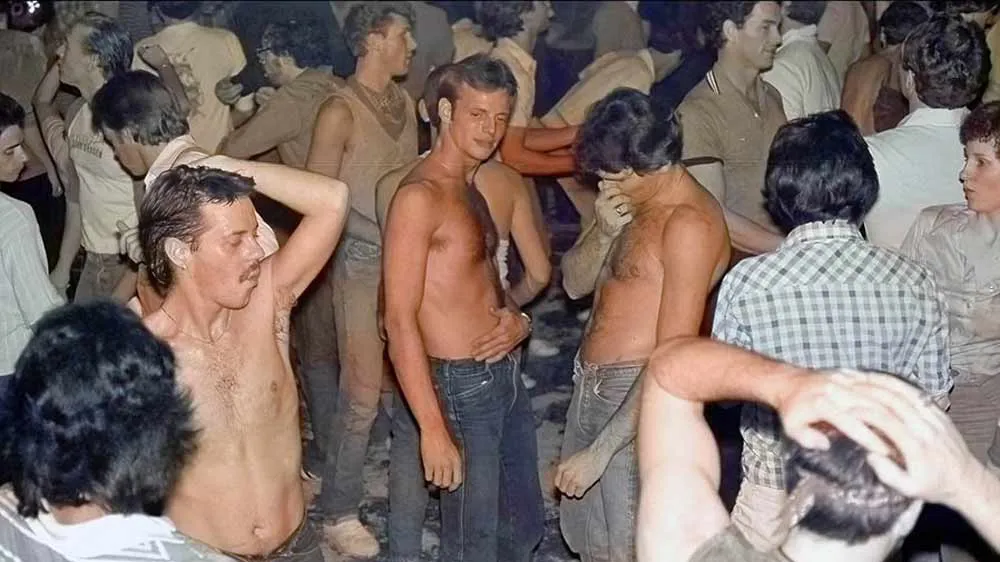 'Studio One Forever'
Said to be the first and largest gay disco in the U.S., Studio One was the brainchild of Scott Forbes, and boasted a huge dance floor that could hold over 1,000 people, as well as the adjacent Backlot Theater, which presented cabaret performers that included Bernadette Peters, Chita Rivera, Liza Minnelli, and Geraldine Fitzgerald. From 1974 to 1993 the venue brought together gay men and Hollywood, proving to be the center of the LGBTQ rights movement as well as the AIDS crisis. Most importantly, the institution became a haven for young queer patrons threatened by the homophobic outside world. Director Marc Saltarelli does a swell job of chronicling its history via interviews with the few surviving staff and supporters. "Studio One Forever" culminates in a celebratory reunion event in 2019 and the demolition decision. This film is another important addition to the ever-growing gay canon of vital stories about our community.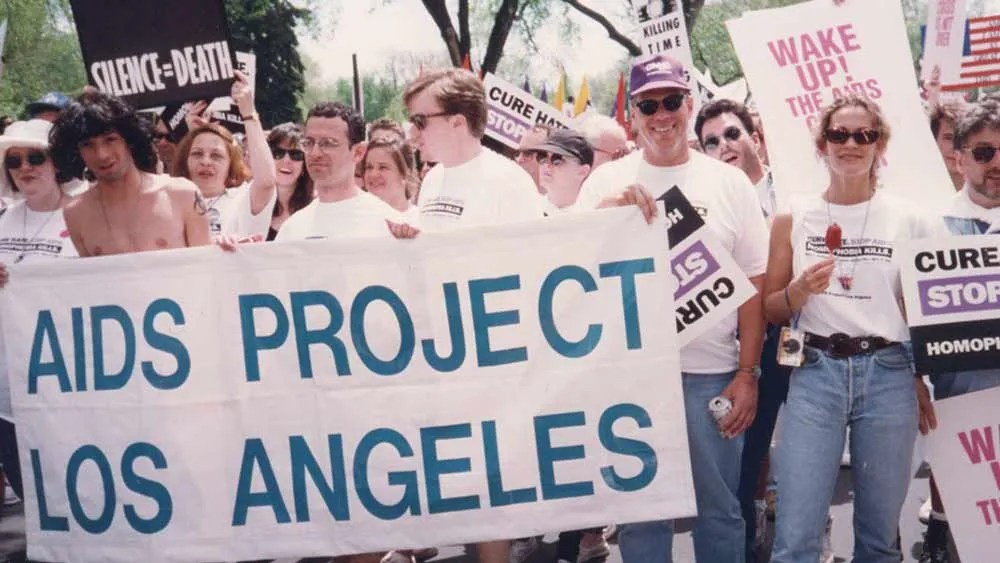 'Commitment to Life'
There can never be enough reminders of the early days of AIDS and how, buoyed by the religious right, President Reagan and the government ignored the disease, allowing tens of thousands of people to die with no treatment in sight. Jeffrey Schwarz, in a departure from his usual doc fare ("I Am Divine," "Tab Hunter Confidential"), focuses mostly on the Los Angeles response to the epidemic, as medical professionals, activists, volunteers, the film industry, and the fearless Elizabeth Taylor banded together to try and figure out what the disease was and how to combat it. "Commitment to Life" is a potent cinematic document that tells vital stories from a time in the not-too-distant past when the queer community had to literally fight for its life.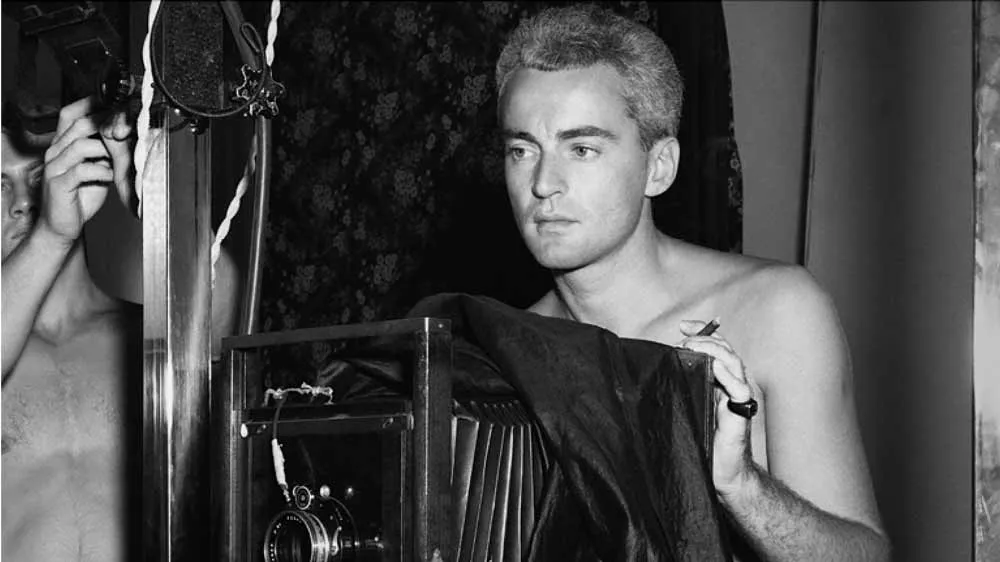 'Hidden Master: The Legacy of George Platt Lynes'
A lost gay icon is re-discovered, thanks to art director turned doc filmmaker Sam Shahid's fascinating chronicle of the life and work of a groundbreaking photographer, in "Hidden Master: The Legacy of George Platt Lynes." Shahid details how Lynes' greatest work was his capturing explicit male nudes, and pulls no punches depicting the man's artistic ambitions, his desire to only photograph beautiful subjects, or his insatiable quest for sexual pleasure. The doc also details Lynes' decade-long ménage à trois with out, but prudent, gays Glenway Wescott and Monroe Wheeler, and how their relationship ended abruptly when Lynes wanted to marry another man and go public with his sexual orientation. "Hidden Master" unearths a true pioneer and delves into the secret world of affluent white gays of yore.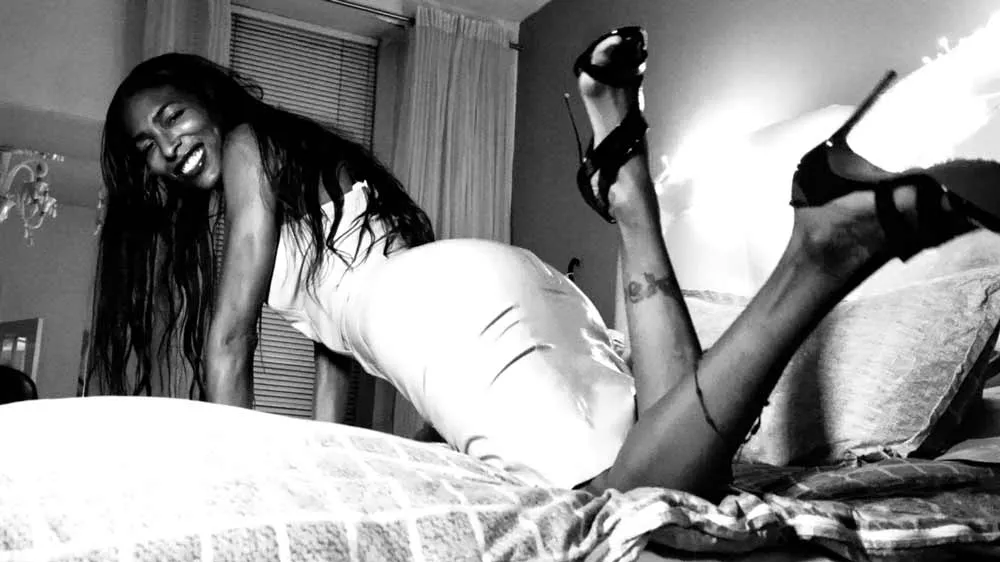 'Kokomo City'
D. Smith's directorial debut, "Kokomo City," begins as a seemingly straightforward talking-heads portrait of four Black transgender sex workers and evolves into a reflection on race, class, sexual orientation, and gender identity that travels beyond the safe norm and relates several difficult, blunt truths via the brutal honesty of its subjects. These transgender women are aware of the strikes against them, not just in everyday society but within the Black community. No one sugar coats their journeys, nor do they concern themselves with sanitizing their stories. It's a refreshing jolt of unapologetic candor that commands attention.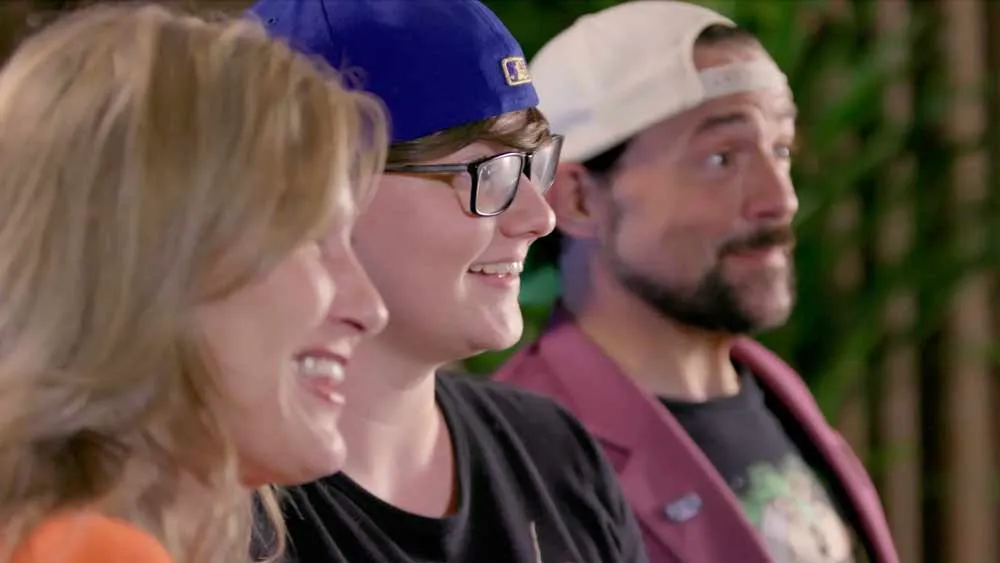 'Chasing Chasing Amy'
Sav Rodgers, a trans man who became obsessed with Kevin Smith's "Chasing Amy" as a 12-year-old, credits the film with saving his life and has made a truly bold doc that challenges both sides of the film's controversy and reveals uncomfortable truths surrounding its history. "Chasing Chasing Amy" features interviews with filmmaker Kevin Smith and a brutally honest Guinevere Turner (writer of "Go Fish"), upon whom the character Alyssa was based. Late in the doc, star Joey Lauren Adams is finally given an opportunity to speak her painful, truth. Adams deserves to be rediscovered. Bravo to Rodgers for his honesty.
---
Frank J. Avella is a proud EDGE and Awards Daily contributor. He serves as the GALECA Industry Liaison and is a Member of the New York Film Critics Online. His award-winning short film, FIG JAM, has shown in Festivals worldwide (figjamfilm.com). Frank's screenplays have won numerous awards in 17 countries. Recently produced plays include LURED & VATICAL FALLS, both O'Neill semifinalists. He is currently working on a highly personal project, FROCI, about the queer Italian/Italian-American experience. He is a proud member of the Dramatists Guild. https://filmfreeway.com/FrankAvella https://muckrack.com/fjaklute