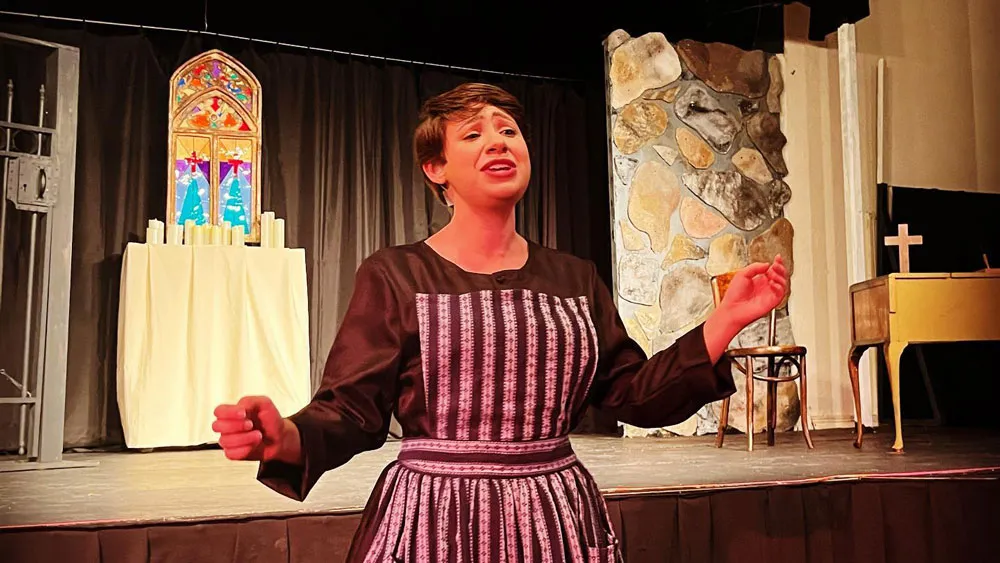 Review: A Rousing 'The Sound of Music'
Rhode Island Stage Ensemble (RISE) is closing out their season with a rousing production of the much beloved "The Sound of Music."
The true-life tale of the Von Trapp family who fled from the Nazis in their native Austria packs a huge punch after all these years.
Sophia Kahn is pure perfection as Maria, a free-spirited and warm-hearted woman who leaves her convent to work as a governess to the seven Von Trapp children. After some initial reluctance, the clean-scrubbed brood develop a real affection for Maria as she teaches them to sing and falls in love with their father, the authoritarian Captain Von Trapp.
Kahn exudes tremendous warmth and likeability and displays superb vocals on Rodgers and Hammerstein classics such as "My Favorite Things" and "The Sound of Music."
The supporting performances are just as strong, especially Greg Bonin ("A Little Night Music") as Von Trapp. Bonin has a booming vocal delivery and commands the stage. Bonin shines on his solo number "Edelweiss" and in his duet with Maria, "Something Good."
Merynn Flynn ("The Importance of Being Earnest") is a dutifully wise and compassionate Mother Abbess as she takes Maria under her wing. Flynn's climactic rendition of the musical's most famous song, "Climb Every Mountain," is a true powerhouse.
James Laurent is suitably villainous as Von Trapp's friend Max, a shameless opportunist who wants to appease the Nazis.
Christian O' Neill is chilling as the lead Nazi, Herr Zeller, as he struts around barking orders at his subordinates and banging a cane on the floor. It's easy to believe we are in the shadow of pure evil.
Jessica Pelissier does a terrific job as the snooty Elsa, Von Trapp's bride to be. Elsa doesn't have much use for Maria or her singing abilities. Eventually, her cold nature reveals itself, and she is dismissed.
The younger actors, including Lily Jeswald as the teenaged Liesl and Maxwell Rapier as Liesl's love interest, Rolf, hold their own with their more seasoned counterparts.
Maureen Noel's direction is fluid and her staging of the closing scenes, particularly the desperate flight of the Von Trapps from the Nazis, is powerfully engaging.
The set designs, including a painted backdrop of the Austrian mountains, are simple but effective.
"The Sound of Music" has so much going for it that the technical glitches on opening night did not take away from the power of the story. Love can triumph over hate. Good can persevere against the forces of injustice. Right now, that's a message we need to hear more than ever.
"The Sound of Music" runs through June 11. RISE Playhouse. 142 Clinton St., Woonsocket, RI. For tickets, visit ristage.org.
---
Joe Siegel has written for a number of other GLBT publications, including In newsweekly and Options.