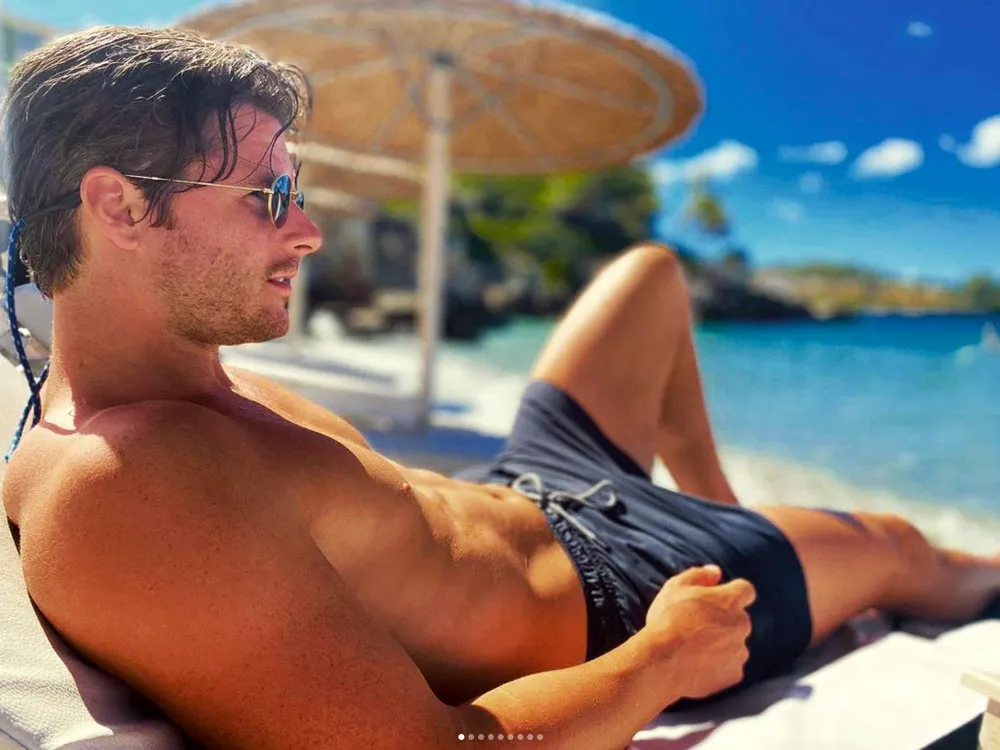 Rising Star George Turner Exits Stage to Star in LGBTQ+ TV Series
George Turner is a handsome guy. He is 30 years old and identifies as bisexual. He makes his living treading the boards in shows that appear within London's elite theatre circuits such as the West End and National Theatre. There is a certain prestige to that. However, he is ready to move in other directions. He's not abandoning the stage, not yet; there is still more he wants to do. But his muse sees potential, and that means granting him clarity enough to see beyond the gilded stage door.
This June you will be able to watch his starring role in Dekkoo's series "Peckham Mix," a comedy about how rebounding after a breakup can lead to unexpected, sometimes dangerous distractions while the heart regains its dignity. He plays Josh, a gay man who shows up on the doorstep of roomies Rex (Kane Surry) and Conner (Janak Nirmal) in response to a house-sharing advert. From there, all three men learn some lessons about themselves and each other.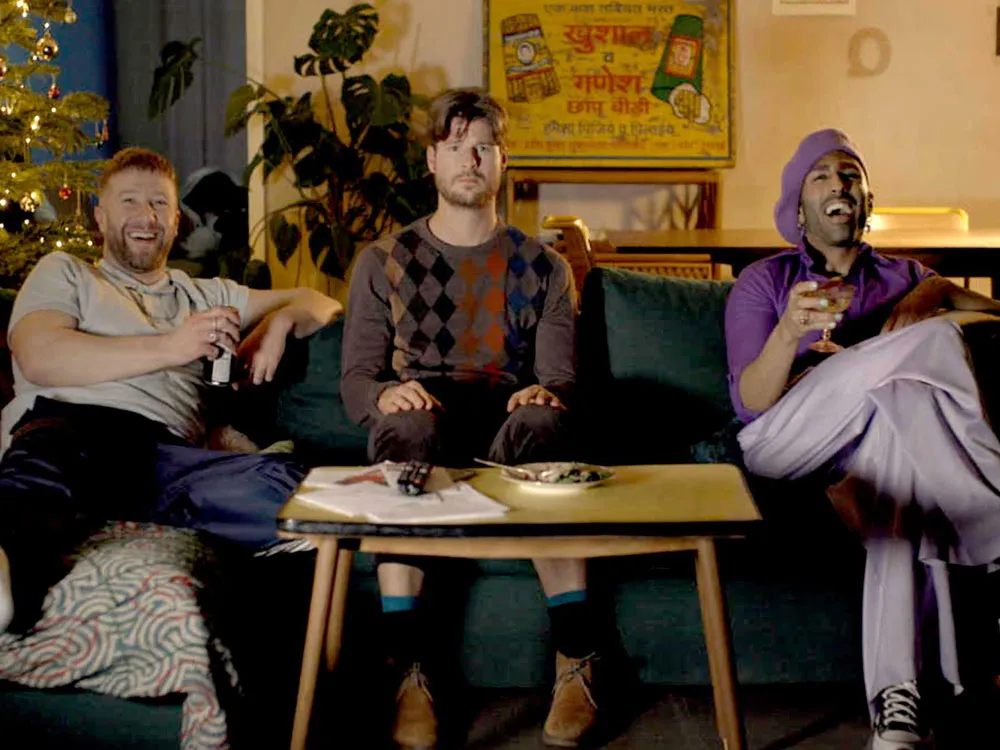 Much like the character he plays in the series, Turner himself suffered through a breakup, and in part, it was that experience that drew him to the role. That, and working with director Marco De Luca.
"I've kind of admired his work from afar," says Turner in a phone interview from his dressing room at the Royal Theatre. "And when this came up, I thought, you know, there's so much of Josh that really resonated with me and that feeling of free falling and not knowing what to do, and finding yourself at rock bottom when the rug is, well and truly, pulled out from underneath you. I really, really related to him."
The titular South London neighborhood in which the series takes place is as varied as the characters in the cast. Rex is as rough and dirty as his undershirt, while Connor is a flamboyant wannabe entertainer dressed in pink from head to toe. They make quite an odd threesome.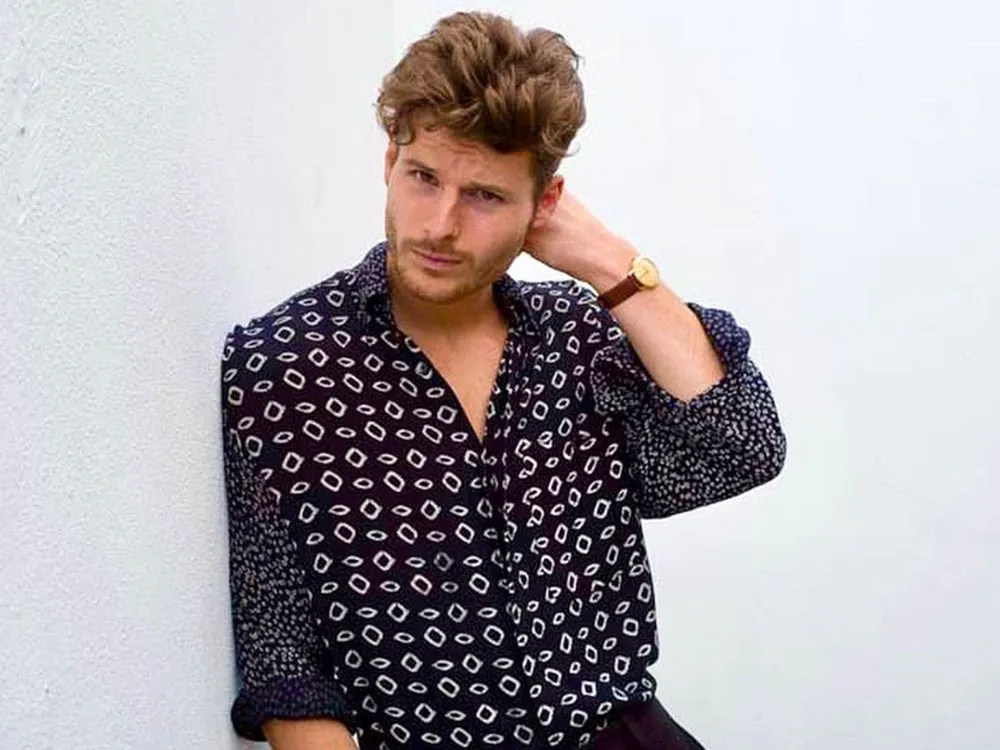 But that is the point of the "Peckham Mix."
With its limited cast, it could easily have been a stage production, and maybe that's where Turner drew his strength. He says that theater performances are well-oiled machines by the time the curtain raises, and he found it to be almost the same experience working with De Luca. That sort of organization appeals to him and makes for a smoother experience.
"We had explored everything that needed to be explored," says Turner about the production. "And then when we got to filming it, everything kind of slotted into place. It was a kind of logistical thing, but I think it's also the way that Marco works. That's kind of the way that he operates."
As you would expect, Turner, having graduated from the Drama Centre London and trained at the Vakhtangov Theatre Institute in Moscow, isn't your average artist with a dream. His hard work and dedication have given him a great gift. You could easily see him playing anything from an on-screen leading man or a murder suspect in a proper Agatha Christie adaptation to a heartthrob in a rom-com. He has star power and that doesn't come overnight. Neither does the courage to leave the theatre, if only for a moment.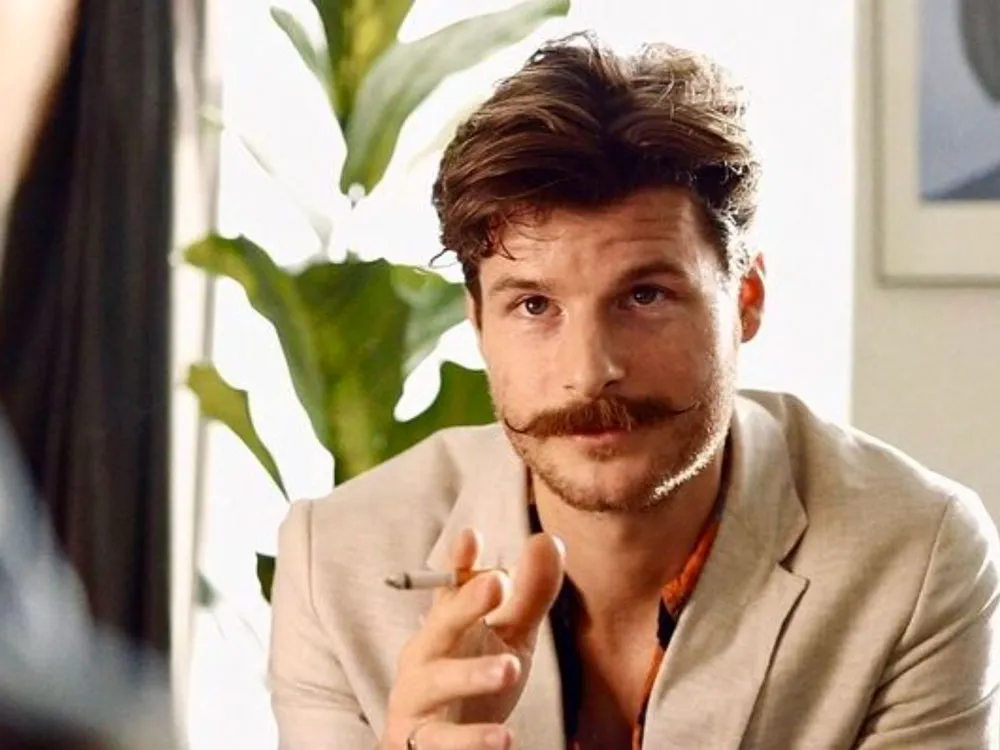 Branching out gets a little more complicated because Turner wants to perform at The Globe and the Royal Shakespeare Theatre. He is confident about his ability to get there, so in the meantime he is listening to that muse on his shoulder more and more.
"I want to delve into film now because what's interesting is that you kind of get to a point in theater where you can be the most seasoned theatre actor, but you will be just out of reach for principal leading parts and they will start to get offered to you once you've established yourself to some degree on screen," he says. "I want to hop back into theater. But I need to go into TV first in order to allow that transition to be more fruitful I think."
Although Turner has done some short films and small cinematic roles, "Peckham Mix" is his first big step into the big wide world of television production. He is grateful to De Luca for creating Josh because the character is so thoughtfully written and complex and Turner he had a lot to work with. He hopes that audiences not only connect with any one of the three characters but understand its message. Turner explains what he thinks that is.
"I think there's this overriding sense of change, and we all experience change," he says. "Change is so significant in our lives, and we don't know when change is going to take shape or form and it's only when we're presented with it that we have to kind of really re-adapt to it. And I suppose it's that element of hope, really, that no matter what life throws at us, we could be free falling or find ourselves in absolute rock bottom that we have the capacity to change our circumstances."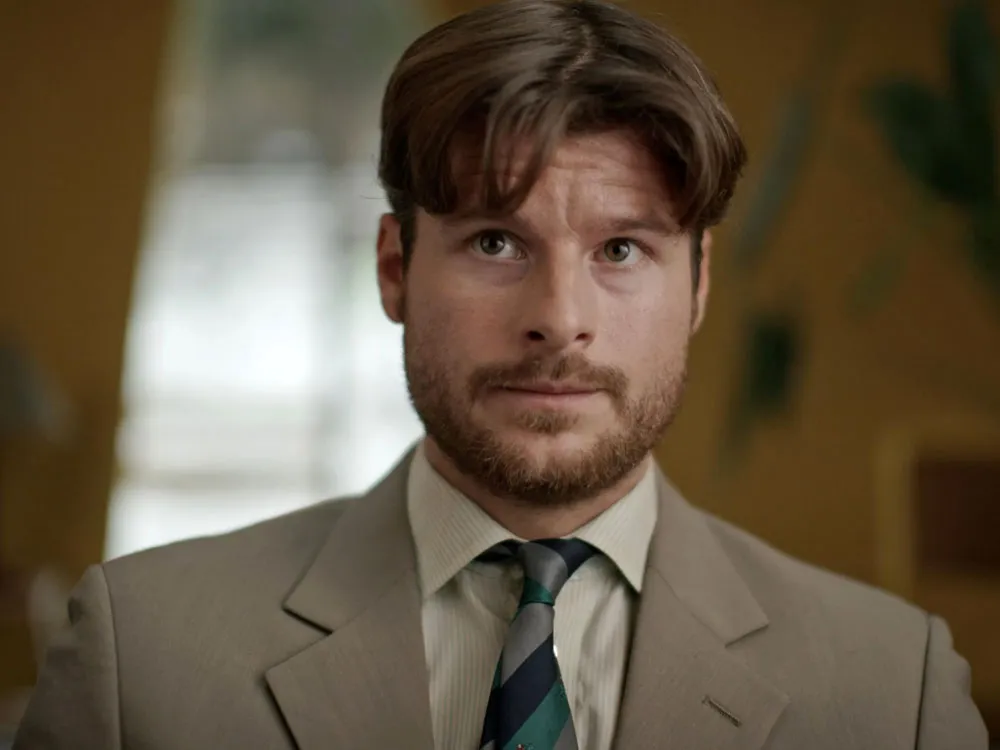 The power of his own words as they apply to his professional career is not lost on him.
"I have such a noisy neighbor on my shoulder, and I really do overanalyze so much. And I think that was the biggest takeaway; to just realize that it's just forgetting that and just having your full sights on the future and going absolute hell for leather into the future because that's the only thing you can control. And I suppose being a bit more in the moment as well If you can, within all of that."
Whether it be the thrill of a live audience in a historic theatre, finding your mark on the set of a film production, or living your life without the assistance of blocking, Turner says there is one word that can help you navigate through anything if you're lucky enough to realize it.
"Clarity," he pauses. "Yeah, clarity. Absolutely."
You can watch Turner in "Peckham Mix," starting June 15 on the LGBTQ+ paid streaming service Dekkoo.

Check out pics from Turner's Instagram:
---