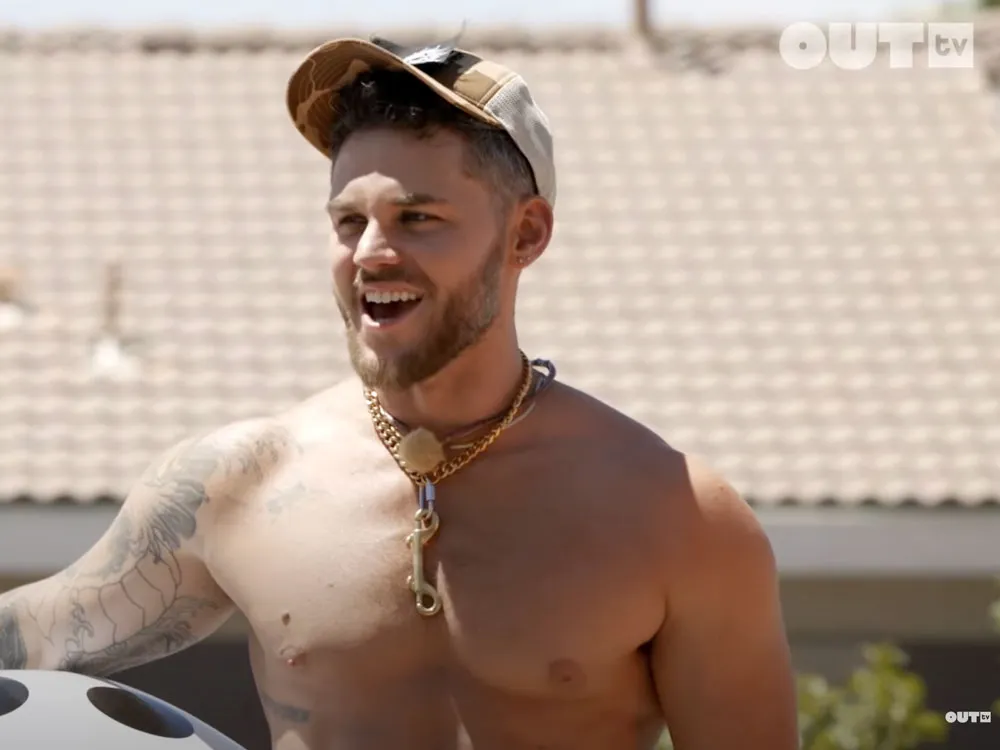 EDGE Interview: Matthew Camp Talks Importance of OUTtv's NSFW Reality Show 'Hot Haus'
The more you talk to Matthew Camp the more you forget about his career as an adult entertainer. There is no shame intended in that statement, but it takes a back seat to his fierce determination as an LGBTQ+ activist behind the camera. Neither of those things are mutually exclusive, but there is a certain intensity in his attitude when it comes to the latter. Maybe that's because his job as a judge on the adult reality show "Hot Haus" is less about some of its mature, sometimes explicit, challenges and more about the people doing them.
The show, hosted by Tiffany "New York" Pollard, is almost at the end of its second season on OUTtv, a streaming service dedicated to telling stories within the LGBTQ+ spectrum. "Hot Haus" is somewhere between a competition reality series and an OnlyFans account. The contestants are made up of queer folks who, in the real world, make their money working in the sex industry. Whether that be burlesque, adult-themed social media accounts, or porn, they are unapologetically open with their bodies.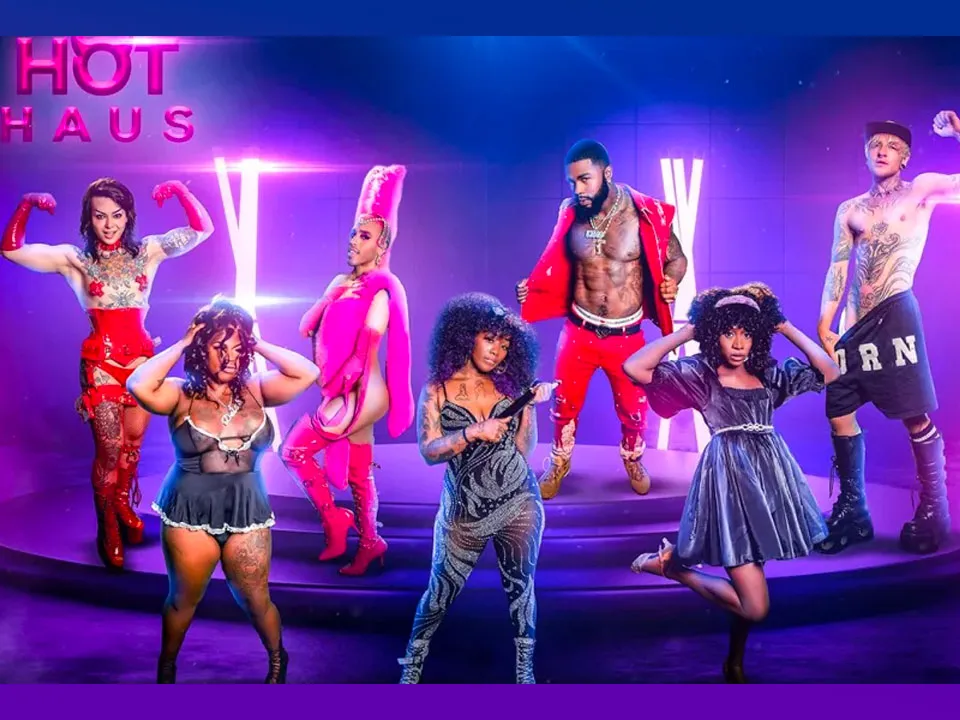 Camp shares the judging table with Nicky Monet, a famous trans personality and activist. Together they give feedback to the seven contestants, affectionately named "hotties" as they vie for the title of the "next queer sex symbol."
EDGE spoke with Camp in a telephone interview, and he opened up about why the show is so important to him and this point in queer history. First, he says that a lot of people have never had a chance to interact with a trans or nonbinary person. That dissociation means they miss out on a learning opportunity.
"I think what 'Hot Haus' really is," Camp explains, "is a great platform for people to tell you their dreams and fears, what makes them happy, what makes them sad. Those are the stories that anyone can relate to because they also have dreams and fears, things that make them happy and sad. And so, I think that's really the main thing about 'Hot Haus' for me... it is a space for people to tell their story."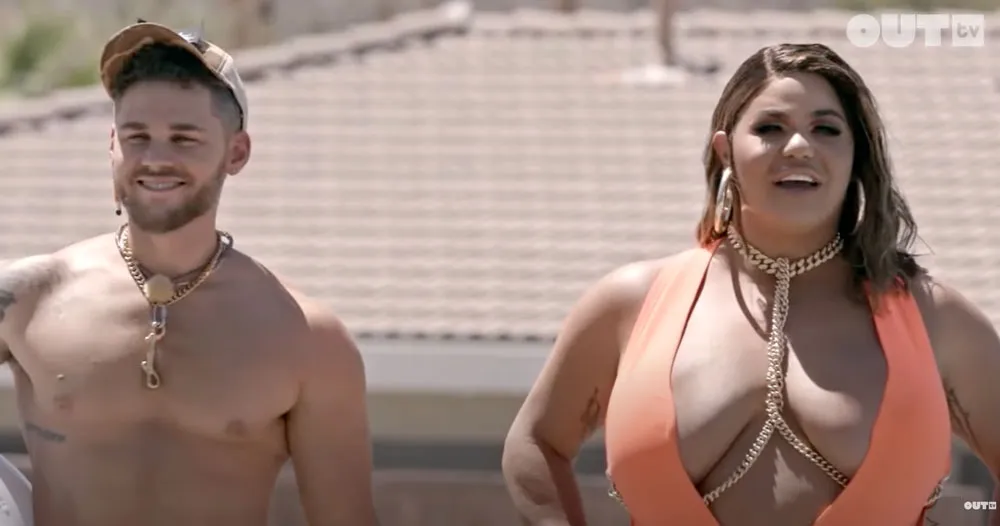 Camp contends that trans and nonbinary conforming identities are not something new, they have been around for ages. He blames the oppression of a patriarchal society influenced by Christianity that thinks some identities are abnormal. "But in reality," he says, "they permeate throughout the entire animal kingdom to human beings, you know. There's so much stuff about nonbinary that's so much more than trans. There are people that have mosaic genetics where they have both chromosomes, even though they're not supposed to. So, it goes so much deeper. It's so much more about a cellular conversation than it is a conscious decision that people are making."
The first trans person Camp met was when he was 15; she was 17. He admits that it was a new experience, and it wasn't until he found out about trans adult film star Buck Angel that he really started thinking about his own perceptions of the community. "At that point, I had never even thought of the idea about someone born female transitioning into being male, it never even occurred to me," he says. "So, it is hard. You definitely learn and it's like changing and reprogramming, but it's not that hard because I think once you're at a certain point you understand and realize how broken society is, and reality is, and even what our concepts are of like, reality. And so, once you get to that point, you're like, 'oh, none of this shit really matters anyway,' you're just happy to be alive."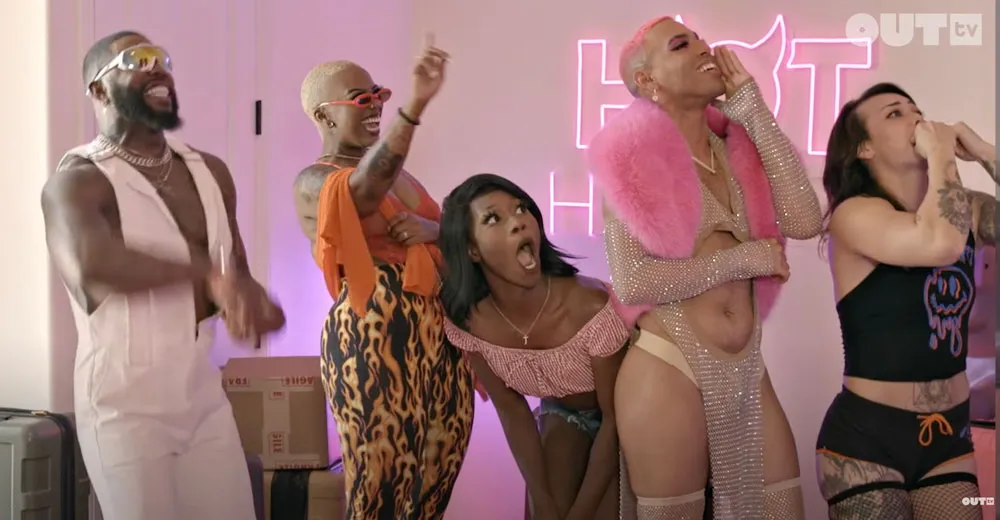 Still, one wonders if making a reality show that often shows extreme sexuality is only perpetuating what some conservatives already think the LGBTQ+ community is – perverse. Does a reality show challenge in which a performer puts things in their private parts to attract live cam viewers do anything to further the cause?
"That question is based on the idea that sex is somehow maybe a bad thing or too much for people or this thing that we [should] hide, but I don't necessarily buy into that," he says. "Some of my most favorite art performances that I have ever seen has to do with people pulling things out of their body."
He remembers a performer he saw once. They weren't a gender-conforming individual; they had boobs and a penis which they used on stage in a very powerful way. "And these things, we find them striking, and we find them sometimes startling or jarring, but that's part of the voice, that's part of the power of the performance, and good art should leave you questioning: Was that art? How do I feel about that? Why am I feeling this way about what I just saw – it should have you questioning those things. And this show should also have you questioning those things too."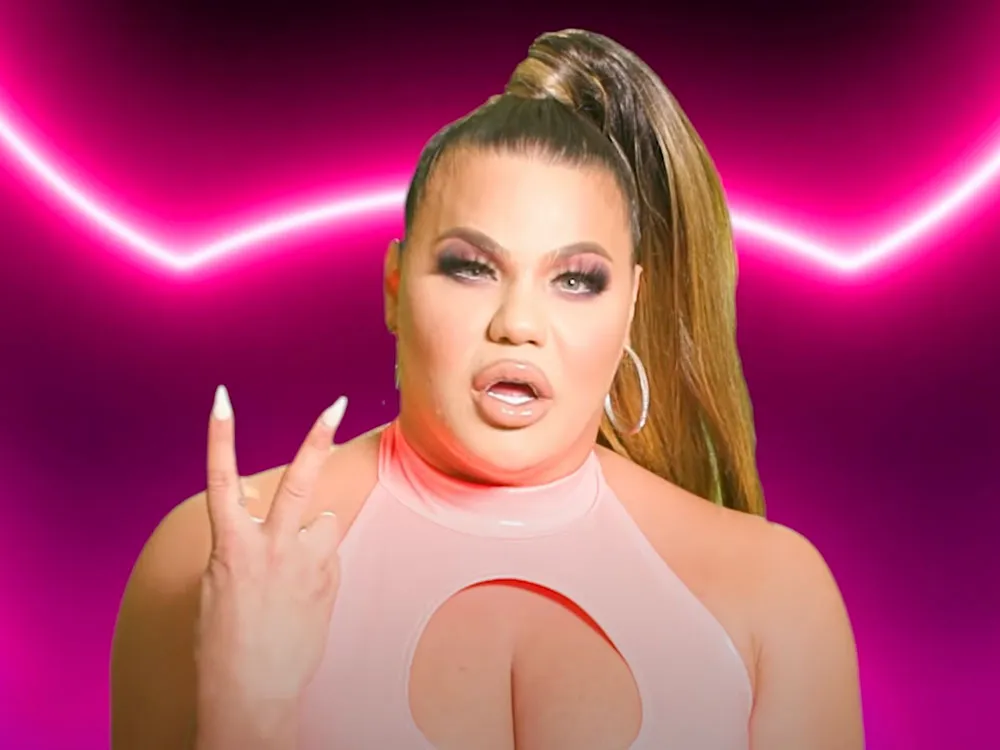 "Hot Haus" may not be for every taste given its subject matter. But it seems the contestants aren't there to prove anything to anybody anyway, except maybe themselves. One twist in the show is that if you are voted off, you are no longer eligible for the cash prize, but you become a member of the judge's panel next to Camp and Monet, ranking your peers' performances. That seems perfect for more camera time and exposure, but it still leaves the losing artist upset. Camp says losing a chance at the monetary prize might not be the biggest reason why.
"I think that, you know, something like this is very therapeutic while also challenging. I have a friend that has some emotional issues and I took her on a hike one time and I remember after we got done with the hike she broke down crying," he recalls. "And I, at the first time I realized, like, oh, when people are physically doing something, it can be therapeutic, especially if it helps them reach a point where they can think about stuff that's happened in their own life."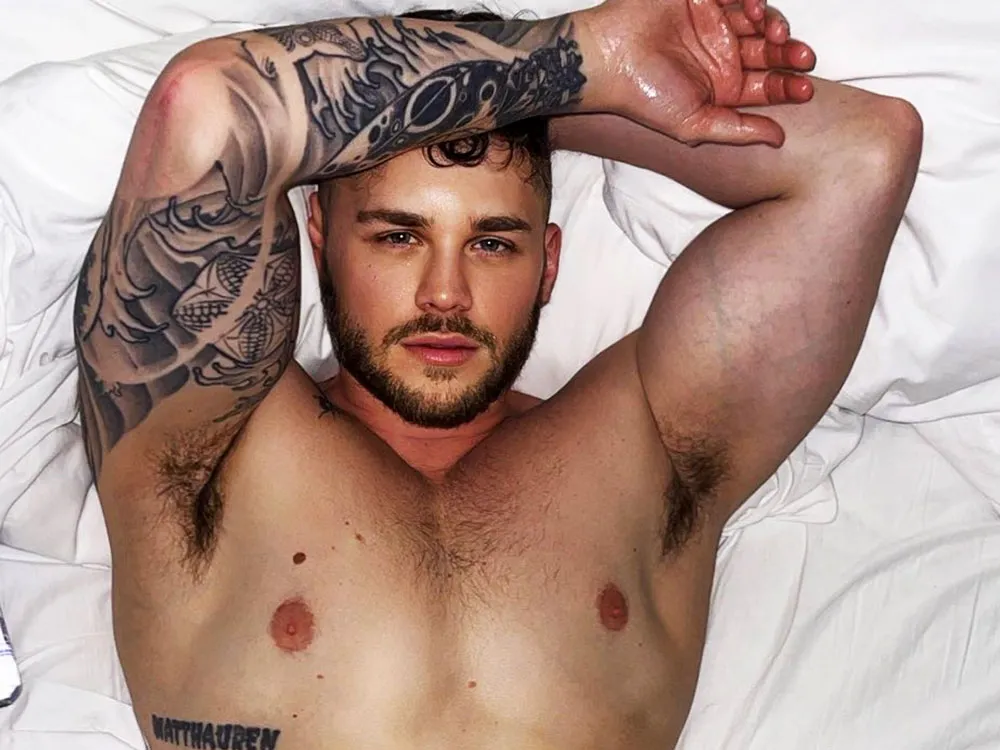 What's more, Camp explains, is that the "Hot Haus" contestants are competing against others who they think are cool, and it hurts when they feel they have failed. His responsibility as a judge is not an easy one, but he tries to be objective.
"The thing that's more difficult is just knowing that this means a lot to people and taking their feelings into account. And that's where I think it's hard as a judge because you kinda have to not consider people's emotions at all," he says. "You just wanna effectively decide, you know... 'Is this a good performance or a bad performance?' Of course, we're always looking for the things that 'Hot Haus' is always looking for as a judge, which is, you know, to make sure that it was a compelling performance. You want to make sure that they looked good doing it and you wanna make sure that it is what we asked them for in the competition."
Whether there will be a season 3 or not is still being decided. In the meantime, Camp says he is working on some art projects.
"Hot Haus" is wrapping up its current season on OUTtv. You can binge both seasons on the streamer right now.
Watch the trailer for "Hot Haus" Season 2:
---