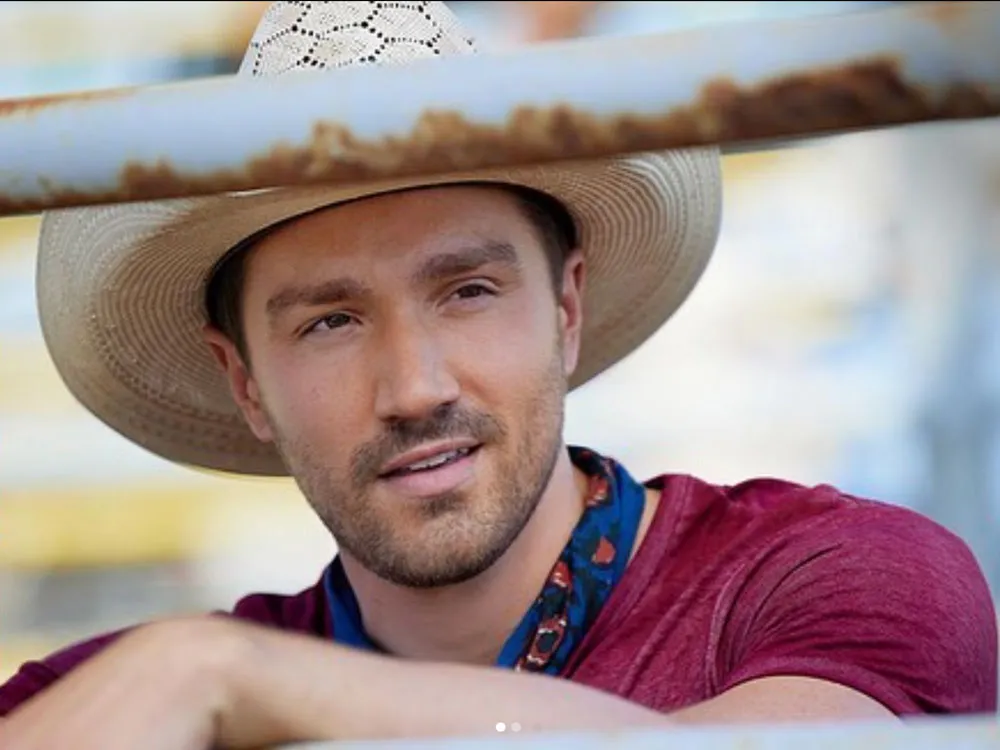 Out Heartthrob Jake Foy Is Making Hallmark History In 'Ride'
Becoming a Hollywood heartthrob isn't easy. It's even more difficult if you're an out actor in a pool of straight ones. Perhaps harder still if you work for the Hallmark Channel which only recently started bringing LGBTQ+ romances to its network. Gays fall in love too, and Hallmark having embraced that fact with the 2022 Christmas movie "The Holiday Sitter," saw an exodus of some of its mainstay performers who, in the case of Candice Cameron Bure, went elsewhere, "to promote faith programming and good family entertainment."
But out, gay actor Jake Foy is ticking all the boxes for Hallmark and he's becoming a heartthrob in the process. He plays Tuff McMurray, a strapping young man in Hallmark's new dramatic series "Ride." Oh, and by the way, his character is also gay and uncloseted.
"I'm most lucky to have found the role," he says in a phone interview, adding that his love for acting is hopefully seen in all of his work, but "For Hallmark to have said yes to a project like this – the role that Tuff is – it doesn't exist a lot. At this moment in time, that's my feeling and I'm excited for there to be more Tuff McMurrays on television hopefully after people fall in love with this series."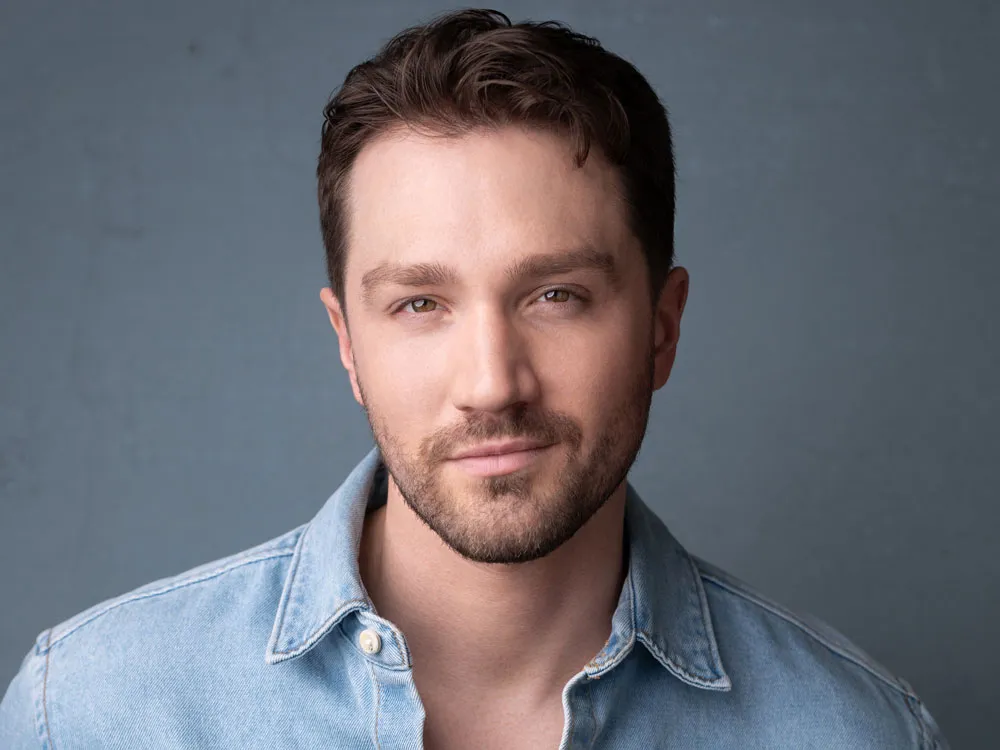 The handsome 32-year-old actor is also a talented singer, which he demonstrates in one of the show's earlier episodes.
"Ride" takes place on the fictional McMurray Ranch in Colorado. It tells the story of a multigenerational family led by Isabel McMurray (Nancy Travis), her sons Cash (Beau Mirchoff), Tuff (Foy), and widowed daughter-in-law Missy (Tiera Skovbye). As well as being a family drama, "Ride" is also a rodeo procedural in which each member has a special skill they use in competitive shows.
The tone of "Ride" screams low-key nighttime soap, with all the twists, drama, and surprises of vintage television dramas such as "Dallas" or "Dynasty," but without being over-the-top. Those shows had gay characters, but the difference here is that Foy isn't being written as a depressive, closeted homosexual, played more for tragedy than inspiration. In fact, Tuff and his boyfriend Julian, played by Vasilios Filippakis, just shared their first on-screen kiss. Although the build-up to that moment may have been slow, it reflects a close, realistic relationship that otherwise might have been written as gay-baiting script fodder.
This dignified representation of gay love is something Foy appreciates. Even though three years ago he might not have deemed it possible. He doesn't even want to utter the word "pandemic," but back in 2020, as an actor, it was one of the hardest in his career. There was a silver lining, however. "The challenges of a lull for an actor also present opportunity. I was able to write and direct a couple of projects that I'm very proud of and have created some momentum."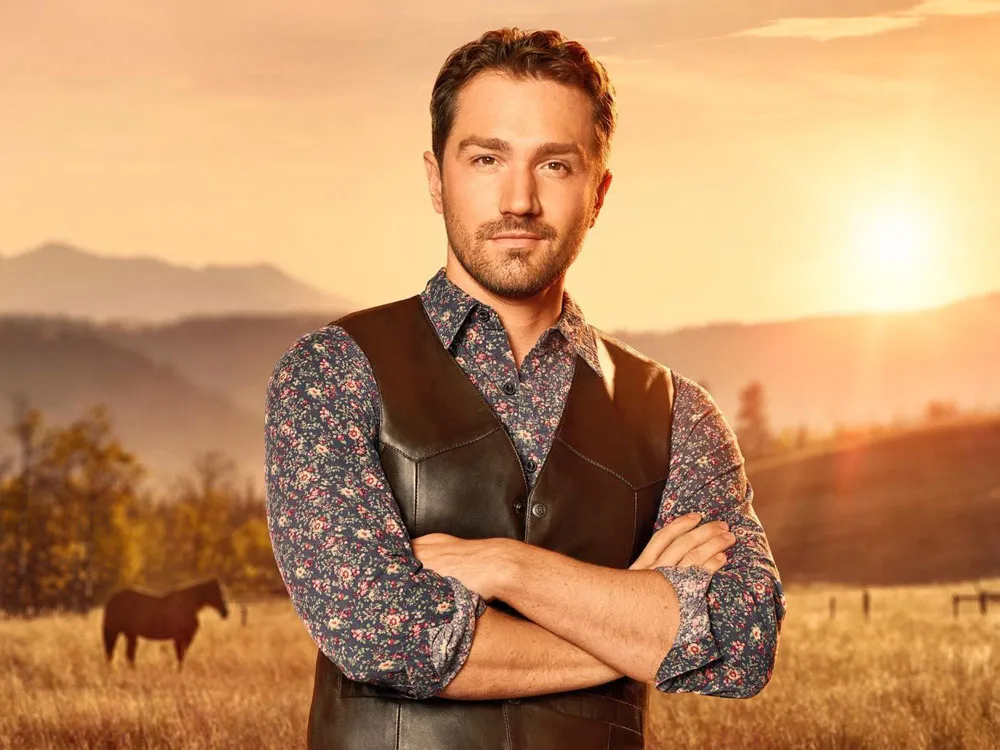 Now with a major role at a major network, playing a gay character who lives beyond a stereotype, Foy is emboldened by what this represents and how this depiction impacts lives beyond the fourth wall. "I think Tuff's going to be on a longer, hopefully multi-season journey for the pursuit of that love. But what that means to a young person that grows up in the world of the show with rodeo and ranching and maybe a more rural experience – I'm hopeful that a character like Tuff means that they might see themselves more accurately depicted. And that opens a new door to their comfort, with being honest with themselves, you know. There are so many facets to the depth of meaning that this role and this show have for me."
There is a lot of himself that Foy brings to the role of Tuff. He remembers the series "Dirty Sexy Money" and how the trans character from that show inspired him in some ways to come out as an actor. He was starring in the television rom-com titled "Eat, Drink and Be Married" alongside leading lady Jocelyn Hudon. After being cast in that movie, he says he began his journey to gradually and unofficially come out.
"It was at a time that I was a little more worried about the reception of that information or whether or not that would impede my ability to work and honestly the sincerity of my caring for other artists and the other people that I work with, I think is something I try and bring to all the roles that I play," he says.
He is thankful that Hallmark has been receptive to hearing his point of view when it comes to his portrayal of Tuff. "It's unique in that the network has been so open-hearted, open-minded, and enthusiastic about doing that with integrity and hearing my point about ensuring that the affections I might show within the series are rooted in real dynamic attraction. Whatever happens with Julian and I, we're not there checking boxes, we're really going through the ups and downs that a young gay couple might go through."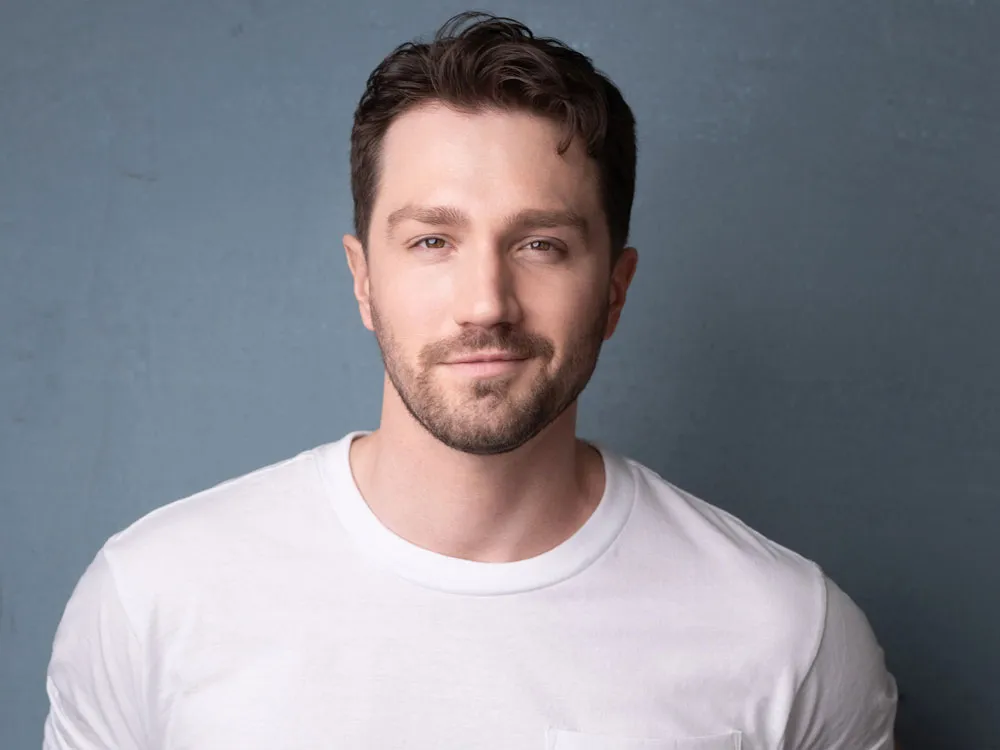 Since the world-building that Hallmark is creating is set in the modern West, there is also fashion to consider. It may be cliché, but the West was won wearing denim, snap-front western shirts, bandanas, and boots. These sartorial staples are very much a part of the urban cowboy wardrobe for "Ride" in 2023, just as they were for John Travolta in the movie "Urban Cowboy" circa 1980.
Foy credits costume designer Jennifer Haffenden for his incredible looks, including incorporating his favorite designer, Ralph Lauren, into the wardrobe. Foy jokingly calls it "'Gossip Girl' goes West." The actor contends that these looks are also subtly breaking the binary for fashion. "One of the coolest parts about it, in my opinion, is that the look in itself is kind of progressive. The women and the men have the same amount of grit and flamboyance in everything that they wear."
The Hallmark Channel launched 30 years ago. There is no denying that its roots are firmly planted in faith-based soil. They edited out the word "God" in the film "It Could Happen to You," because they felt it was taken in vain. And it was only four years ago they initially stopped airing ads for Zola.com, an online wedding registry, because it featured a same-sex wedding. But they reinstated the ad and shifted their Standards and Practices to work with the Gay & Lesbian Alliance Against Defamation (GLAAD) to include more LGBTQ+ storytelling.
Knowing that Hallmark has only recently adjusted its programming to be more inclusive, Foy's role is an important one. Some might call Tuff milquetoast or vanilla, but this is still a family network and to do a 180 on its conservative brand is commendable. The character of Tuff may not be what some people think of when they ponder the gay community, but that is the point.
"Queer people are not just in nightclubs hooking up. They are experiencing love, loss, family grief, disloyalty, and betrayal," says Foy. "These are all universal human themes that we seldom get to see depicted in this very integrated way with the world beyond the community. And I think what's really wonderful about all of the diversity and inclusion on our show, is that we are not highlighting the immutable characteristics that might put us in a position of disadvantage. We are just celebrating the heroism of all of those characters within the world."
The first season of "Ride" is now streaming on The Hallmark Channel.

Check out pics from Foy's IG account:
---