1 thru 15 of 7220 Stories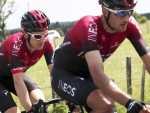 At the Tour, long gone are the days when bold riders would launch long-range attacks and foil the sprinters at the finish line.
A leaky valve caused a SpaceX crew capsule to explode during a ground test back in April, destroying the spacecraft and dealing a blow to the company's effort to launch astronauts.
For countless Americans, Trump's words on Sunday sent a stinging message that they are not fully welcome in their own country. But this time, they came not from a stranger or even a political candidate, but straight from the occupant of the Oval Office.
Facebook's ambitious plan to create a financial eco-system based on a digital currency faces questions from lawmakers, as it's shadowed by negative comments from President Donald Trump, his treasury secretary and the head of the Federal Reserve.
The publisher of a neo-Nazi website should have to pay the victim of an internet trolling campaign over $14 million and remove all posts that encouraged his readers to contact her, a judge recommended.
For many Puerto Ricans still recovering from one of the United States' worst-ever disasters, on the back of the island's biggest public financial collapse, the scandal analysts and ordinary people are calling "Chatgate" or "Rickyleaks" has proven to be to
Protesters vowed to continue demonstrating against the construction of a giant telescope on top of a mountain some Native Hawaiians consider sacred after they spent the day blocking the road to the project site.
Nyle DiMarco, the queer winner of "America's Next Top Model" and "Dancing with the Stars," is the latest celeb to use the popular FaceApp — an app that radically transforms selfies — and his pics are going viral.
Pennsylvania's message was clear: The state was taking a big step to keep its elections from being hacked in 2020. But there's a problem: Many of these new systems still run on old software that will soon be outdated and more vulnerable to hackers.
Facebook may be close to putting a Federal Trade Commission investigation behind it. But it faces a variety of other probes in Europe and the U.S., some of which could present it with even bigger headaches.
Alexa will see you now. Britain's health care service is teaming up with Amazon's digital voice assistant to help answer medical queries with advice from the service's official website.
Google contractors regularly listen to and review some recordings of what people say to artificial-intelligence system Google Assistant, via their phone or through smart speakers such as the Google Home.
A Japanese cryptocurrency exchange has reported a hack causing the loss of 3.5 billion yen, or $32 million, worth of virtual money.
A 26-year-old Detroit man has been charged in an attempted robbery and shooting that left one gay man dead and another wounded after they were contacted through a dating app.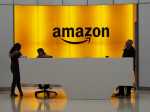 Amazon will provide technical training to about one-third of its U.S. workforce at a cost of more than $700 million.
1 thru 15 of 7220 Stories