1 thru 15 of 6781 Stories
A wheeled robot named Marty is rolling into nearly 500 grocery stores to alert employees if it encounters spilled granola, squashed tomatoes or a broken jar of mayonnaise.
The Department of Justice will wait 90 days to implement a legal opinion that will affect online gambling.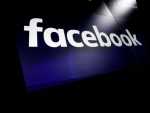 The local news industry hasn't been the subject of much good news itself, lately.
Federal officials plan to ease restrictions on flying small drones over crowds and at night, which would give a boost to the commercial use of unmanned aircraft.
Netflix is raising its U.S. prices by 13 percent to 18 percent, its biggest increase since the company launched its streaming service 12 years ago.
The founder of network gear and smart phone supplier Huawei Technologies says the tech giant would reject requests from the Chinese government to disclose confidential information about its customers.
President Donald Trump is not giving up on his demand for $5.7 billion to build a wall along the U.S.-Mexico border, saying a physical barrier is central to any strategy for addressing the security and humanitarian crisis at the southern border.
Fans of show tunes are getting another place to get their fix now that iHeartRadio has launched a Broadway channel and online hub.
AT&T says it will stop selling all location data from mobile phones to brokers following a report that companies are still selling that information to shadowy companies without customer knowledge.
After Georgia's 2018 elections focused stinging criticism on the state's outdated election system, a study commission voted Thursday to recommend the use of machines that record votes and print a record.
Every year, the CES gadget show brings more devices promising to make life a little bit easier for harried parents.
The Arab world's poorest country has become one of the world's top battlefields for drones. Both the rebels and the Saudi-led coalition fighting them, as well as the U.S., continue to use them for surveillance and attacks.
Max Glauben was 17 and had already lost his mother, father and brother at the hands of the Nazis when U.S. troops rescued him while he was on a death march from one German concentration camp to another.
A new, gambling-focused telecast of Washington Wizards games is just the appetizer to what the team and its TV partner hope will be a more substantial main course: giving fans the ability to place bets in real time while watching games at home.
Robots that walk, talk, pour beer and play pingpong have taken over the CES gadget show in Las Vegas again. Just don't expect to find one in your home any time soon.
1 thru 15 of 6781 Stories