Top Story
An arsenal of new technology is being put to the test fighting floods this year as rivers inundate towns and farm fields across the central United States.
The British-led Nekton scientific mission on Thursday completed a seven-week expedition in the Indian Ocean aimed at documenting changes beneath the waves.
PTSD is common, affecting 8% of the U.S. population, up to 30% of the combat exposed veterans, and 30%-80% of refugees and victims of torture. Brain scans can help us understand how the brain is structurally affected, but is not diagnostic.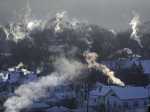 Americans burned a record amount of energy in 2018, with a 10% jump in consumption from booming natural gas helping to lead the way, the U.S. Energy Information Administration says.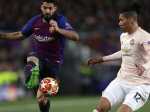 Social media companies did not appear to respond on their networks to the players' concerns despite widespread coverage and support from FIFA for the boycott.
The small list of states that allow either texting while driving or hand-held cellphone use is shrinking after the Arizona House on Thursday overwhelmingly approved a cellphone use ban and sent it to Republican Gov. Doug Ducey.