In the warmer months, the average American does 53 hours of manual labor around the house and yard every month, according to new research.
Millions of Americans have a side hustle to boost their incomes and pursue their passions, according to research.
New York became the first U.S. state to ban the declawing of cats Monday, joining most of Europe, several Canadian provinces and a growing list of American cities
Federal regulators are sorting out how to handle health risks from a group of widely used nonstick and stain-resistant compounds.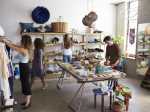 Have you ever bought something just to feel that sudden rush of post-purchase happiness? According to new research, 66 percent of Americans have bought an item solely to feel the rush of buying something.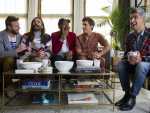 In "Queer Eye" Season 4, which hits Netflix Friday, the Fab Five get a bit personal but the makeover reality show still offers up the same kind comfort TV.
The average American only gets 10 nights of perfect sleep in a month, according to new research.
A poll of 2,000 Americans explored the sentimentality around keepsakes and found that 25 percent have held onto a keepsake from a previous relationship, while 43 percent harbor a keepsake from a current partner.
The Tour de France loves castles. Not a day passes without the TV cameras zooming in on one of the country's magnificent châteaux along the race route, conjuring up dreams of living the high life, perhaps with a glass of Champagne in hand.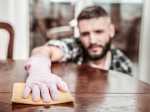 You vacuum it, sweep it and wipe it off your furniture. But do you know what it actually is — and how it may affect your health?