1 thru 10 of 2464 Stories
Hasbro is giving plastic packaging the boot. The toy maker said Tuesday that all its packaging for new products will be mostly plastic free by the end of 2022.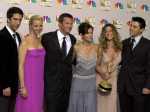 See your "Friends" on the big screen. Deck out your place with "Friends" furniture. Wear your "Friends" as jewelry. Heck, buy the "Friends" Lego set and pretend it's for your kid.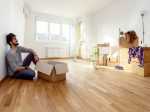 Moving mistakes are so common that Americans are guilty of making multiple slip-ups per move, according to new research.
New research shows the majority of chore-doing Americans have given their partner one of these excuses to get out of doing housework.
Like their counterparts from the world of pop culture, "plant influencers" garner loyal followings in the hundreds of thousands.
In the warmer months, the average American does 53 hours of manual labor around the house and yard every month, according to new research.
Millions of Americans have a side hustle to boost their incomes and pursue their passions, according to research.
New York became the first U.S. state to ban the declawing of cats Monday, joining most of Europe, several Canadian provinces and a growing list of American cities
Federal regulators are sorting out how to handle health risks from a group of widely used nonstick and stain-resistant compounds.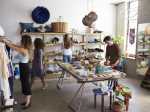 Have you ever bought something just to feel that sudden rush of post-purchase happiness? According to new research, 66 percent of Americans have bought an item solely to feel the rush of buying something.
1 thru 10 of 2464 Stories