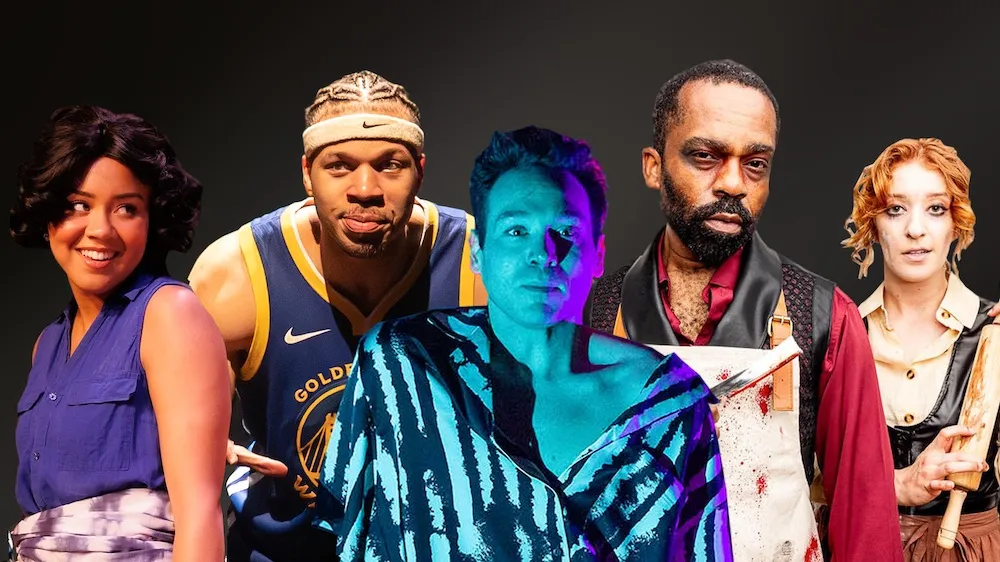 Acid Test: 10 Must-See Productions This Fall
After what was a relatively quiet summer on the theater front, companies across the area are gearing up to welcome audiences back. A departure from previous Acid Test columns, this fall theater preview edition will focus on the 10 productions I'm most looking forward to this fall. From revivals and musicals to exciting newer works, the Boston theatrical landscape is looking mighty promising right about now. Here's what you shouldn't miss: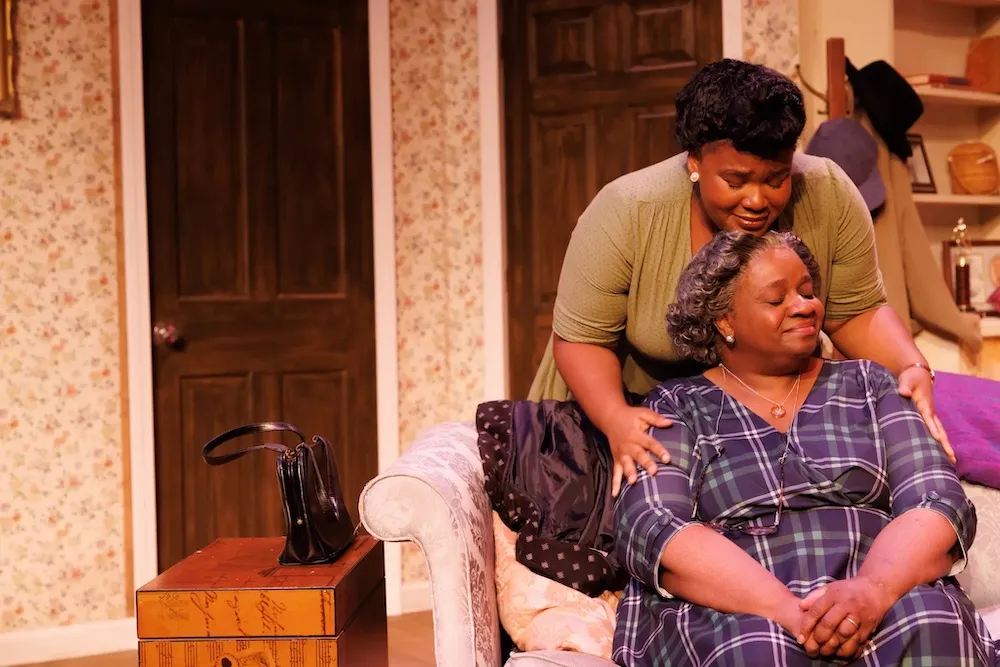 "A Raisin in the Sun" & "Diaspora!," in repertory at New Rep Theatre
It's been a decade since "A Raisin in the Sun," Lorraine Hansberry's eternal classic, received a professional production in Boston. This time, the timely drama will be at the newly re-opened New Rep, where it will run in repertory with "Diaspora!," a world-premiere play by Phaedra Michelle Scott directed by the ever-able Pascale Florestal. Both casts will include Lorraine Victoria Kanyike (brilliant in last season's "Chicken & Biscuits") and Valyn Lyric Turner (who stunned in "Seven Guitars" earlier this year). I'm a sucker for plays running in repertory, and this pairing is sure to kick off the fall season in an exciting way. Runs now-Oct. 15 at New Rep. Watertown.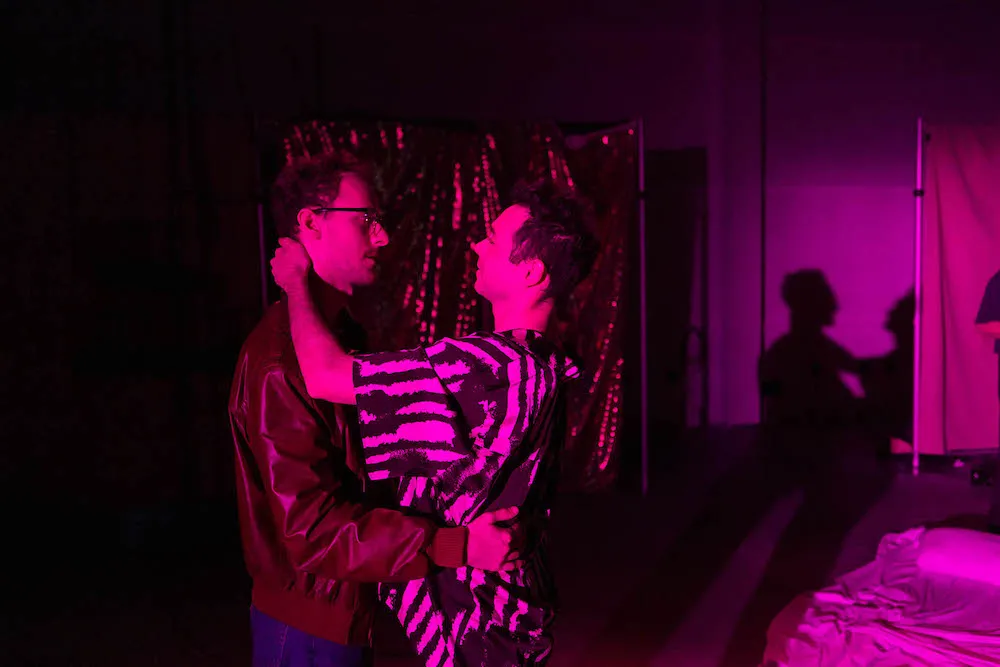 "Angels in America: A Gay Fantasia on National Themes," Central Square Theater
When Part 1 of this Tony Kushner classic played Central Square Theater last spring, it was the talk of the town, and for good reason: Eric Tucker's production (co-produced with Bedlam) was a revelatory tour-de-force, a production that hit so hard I couldn't shake it for weeks. Now, the highly anticipated "Part 2: Perestroika" is here, and I have every reason to believe that it'll be as life changing as the first part. In fact, for a few select dates, you can catch both parts in one day. That's how I plan on taking it in and I hope you will do. Runs now-Oct. 8 at Central Square Theater, Cambridge.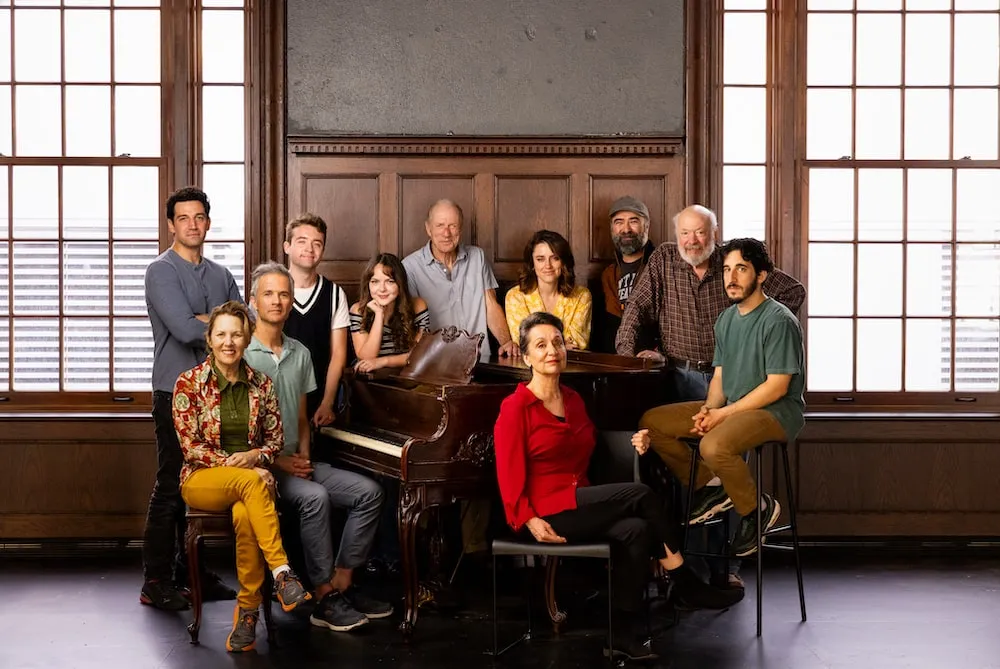 "Prayer for the French Republic," The Huntington
Although this dark comedy by Joshua Harmon ("Bad Jews," "Significant Other") ran Off-Broadway earlier this year, new Huntington artistic director Loretta Greco actually had her hands on it first, having first produced a workshop of it at San Francisco's Magic Theatre. Detailing a family's multigenerational struggle with antisemitism in France, Harmon won the Drama Desk and Outer Critics Circle Awards for Best New Off-Broadway Play. Runs now-Oct. 8 at The Huntington, Boston.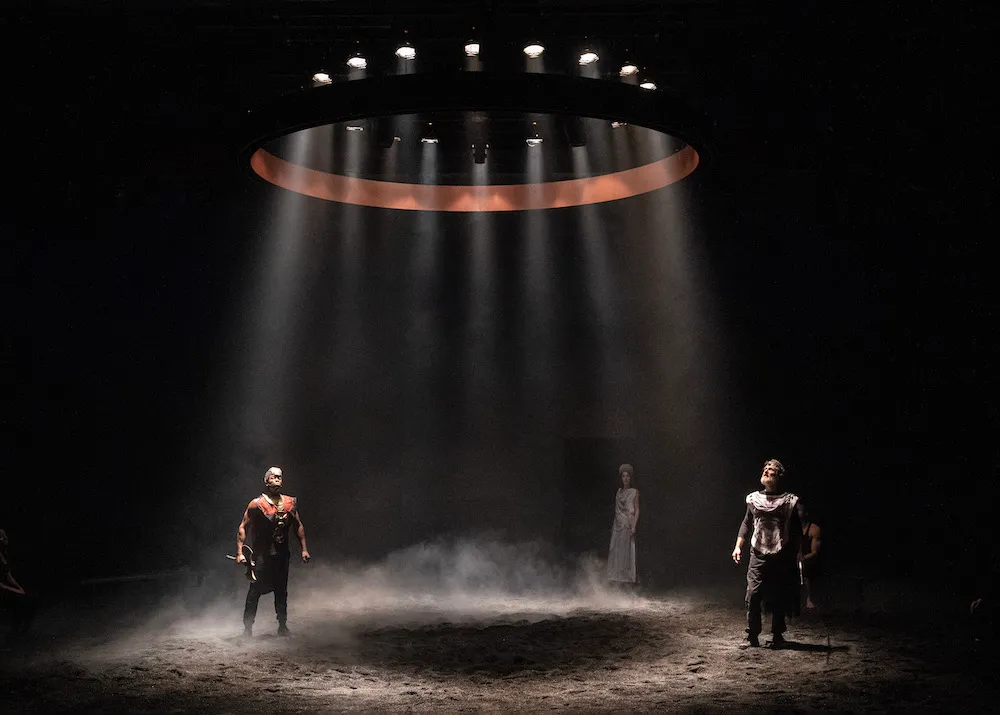 "The Half-God of Rainfall," American Repertory Theater
In this co-production with New York Theatre Workshop, a half Nigerian-mortal, half Greek-god takes a shot on a basketball court and ends up waking up all the deities of the land. Written by Inua Ellams ("Barber Shop Chroicles") and directed by Taibi Magar ("Twilight: Los Angeles, 1992"), this one-of-a-kind adventure spans from a village in Nigeria to the basketball court to Mount Olympus. Runs now-Sept. 24 at American Repertory Theater, Cambridge.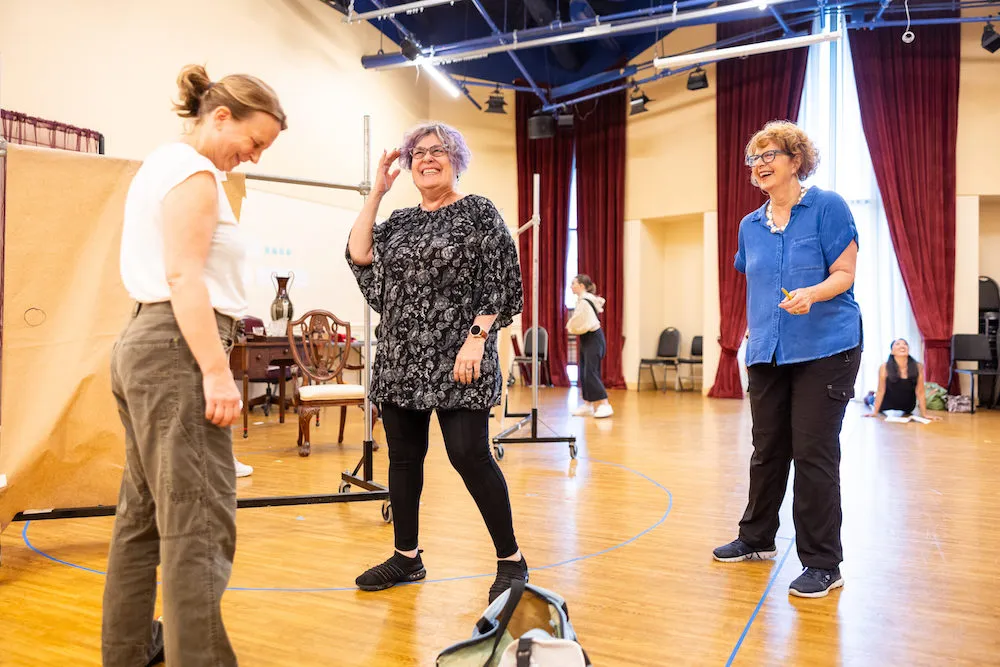 "POTUS: Or, Behind Every Great Dumbass are Seven Women Trying to Keep Him Alive," SpeakEasy Stage Company
This farce from Selina Fillinger centers around a team of women that try to keep the President out of trouble in the midst of sex-related scandals that spark a global crisis, which is something modern audiences might know a thing or two about. Directed by the beloved Paula Plum, "POTUS" features an ensemble cast of women that are sure to deliver some of the season's mightiest laughs. Runs Sept. 15-Oct. 15 at SpeakEasy Stage, Boston.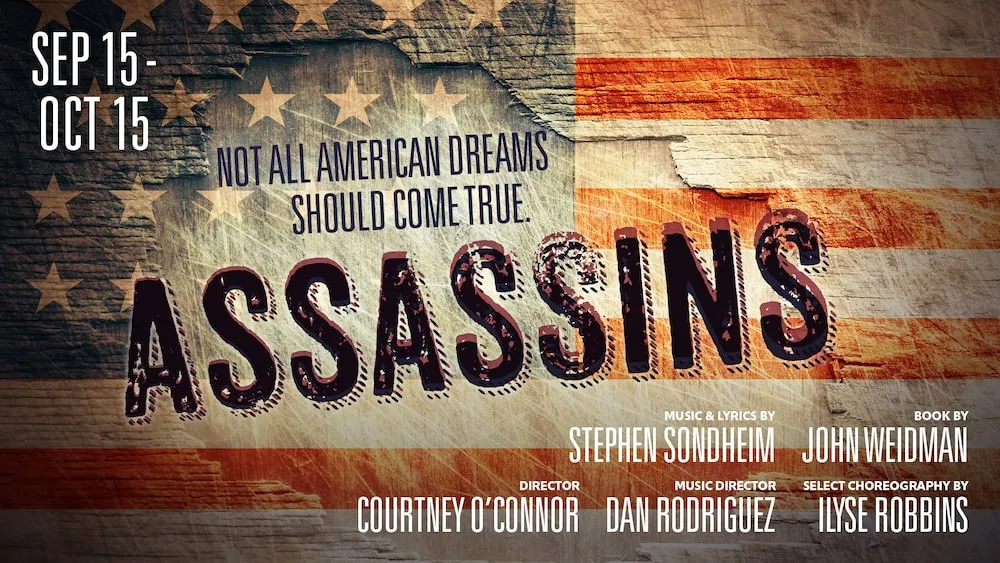 "Assassins," Lyric Stage Company of Boston
Stephen Sondheim himself has said that he considers "Assassins" to be his only perfect work, which is a major statement considering the caliber of his other musicals. Dark, divisive, and odd, the success of "Assassins" often hinges on concept and visionary direction, and I'm looking forward to seeing what director Courtney O'Connor has dreamt up. Runs Sept. 15-Oct. 15 at the Lyric Stage, Boston.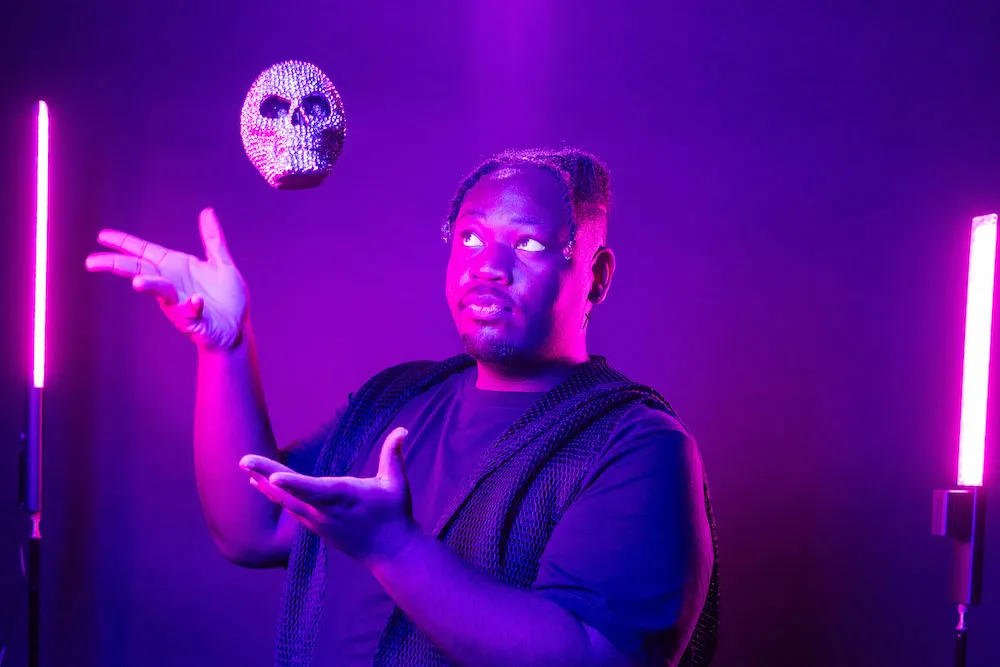 "Fat Ham," The Huntington in association with The Front Porch Arts Collective
At this point, anything The Front Porch Arts Collective produces is a must-see, especially this recent Pulitzer Prize winner by James Ijames that reinvents "Hamlet" as a queer, Black, Southern comedy. Stevie Walker-Webb, a recent Tony nominee for his direction of "Ain't No Mo,'" is at the helm. Runs Sept. 22-Oct. 22 at The Huntington's Wimberly Theatre, Boston.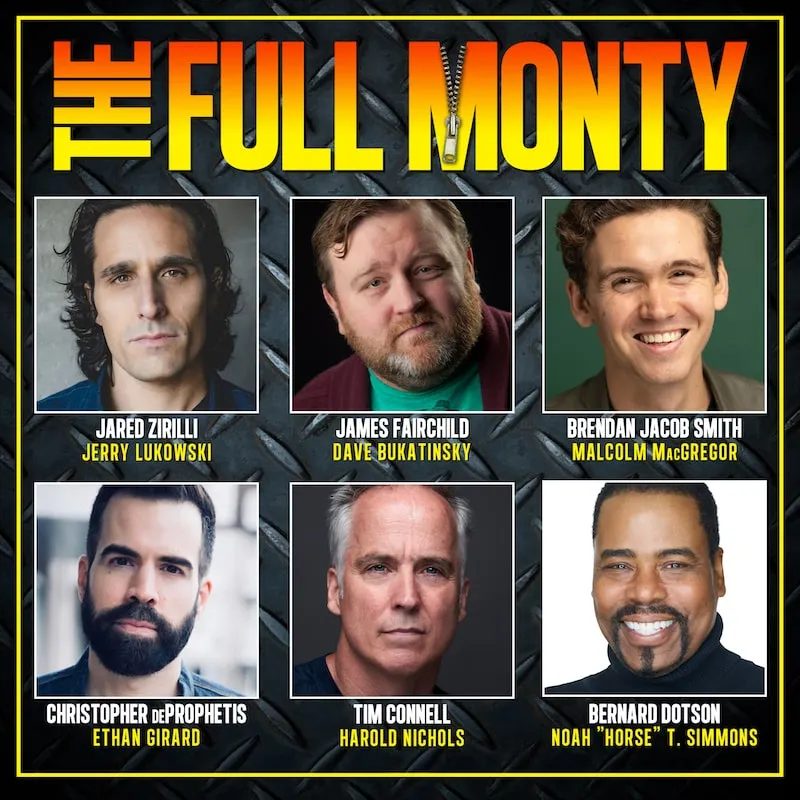 "The Full Monty," North Shore Music Theatre
After a beautiful production of "The Sound of Music" and a shamelessly entertaining "Escape to Margaritaville," North Shore Music Theatre has been on fire lately and I have high hopes that "The Full Monty" will follow suit. Nominated for 10 Tony Awards in 2001, this David Yazbek and Terrence McNally musical was completely overshadowed that year by a little show called "The Producers." But "The Full Monty" is an exceptional sliver of musical comedy, and it isn't produced nearly as often as it should be, plus it will feature the luminous Sarah Gettelfinger and local treasure Kathy St. George, in addition to some guaranteed eye candy. Runs Sept. 26-Oct. 8 at North Shore Music Theatre, Beverly.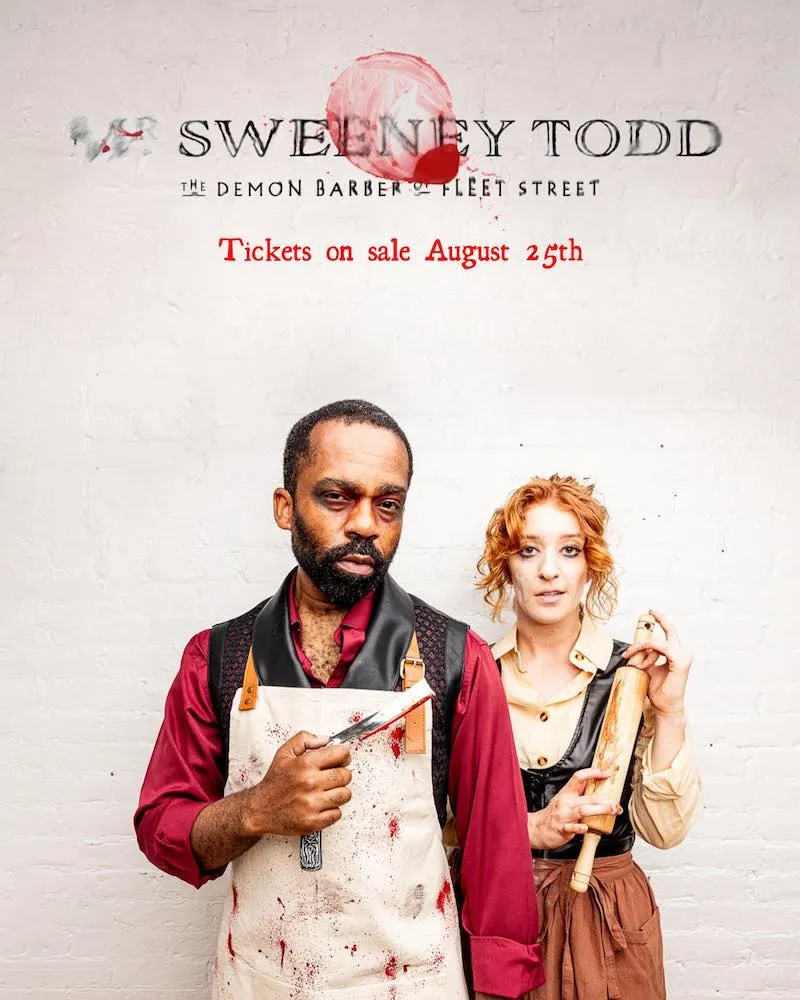 "Sweeney Todd: The Demon Barber of Fleet Street," Moonbox Productions
Sondheim's masterpiece needs no introduction, but this production is exciting for a few reasons: First, it marks the first production at the new Arrow Street Arts, former home of OBERON; second, Davron Monroe ought to sing the hell out of the title role; third, Moonbox has an impeccable track record; and finally, I'm chomping at the bit to discover the new direction that the eternally dapper Ryan Mardesich takes his production. Runs Oct. 13-Nov. 5 at Moonbox Production, Cambridge.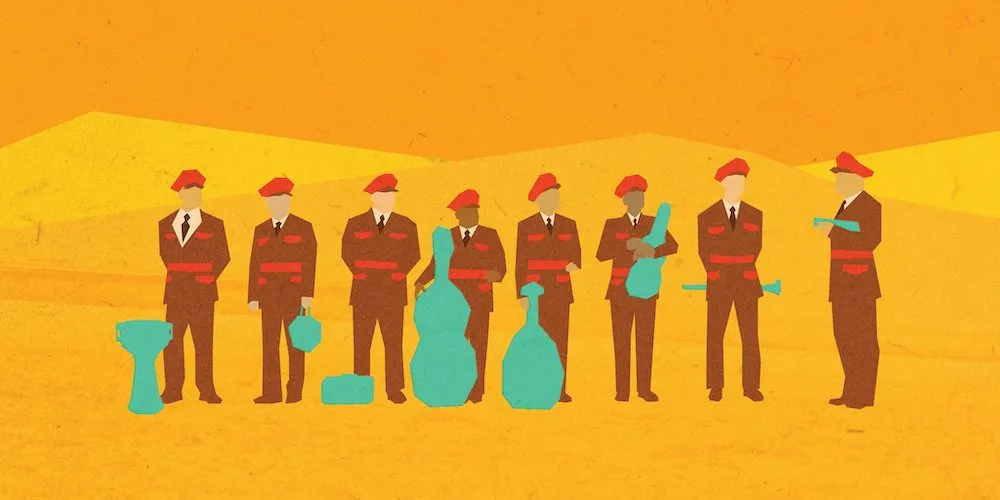 "The Band's Visit," The Huntington & SpeakEasy Stage Company
The second David Yazbek musical playing Boston this fall, this Tony-winning Best Musical swept the 2018 Tony Awards, winning 10 of its 11 nominations. Gorgeous and deeply humane, "The Band's Visit" will feature direction by SpeakEasy Artistic Director Paul Daigneault and choreography from the esteemed Daniel Pelzig. Runs Nov. 10-Dec. 10 at The Huntington, Boston.
---