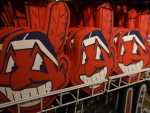 Convincing the masses that stereotyping Native Americans as savage, ignorant or humorless is insulting has been a slow movement, scholars say, and one they aren't sure will gain steam.
The NFL suspended Browns running back Kareem Hunt for eight games after a video showed him kicking a woman and his involvement in a fight at a resort.
In a crowded hallway at Scanlon Ice Rink, Logan Johnson slid into his pads as his brother Malakye and sister Wylla skittered around sticks and bags bulging with hockey equipment.
Momentum Generation" is a beautifully melancholy documentary that is, at its core, about surfers, but speaks every bit as fluently about friendship, loyalty and the price people are willing — or not willing — to pay to be the best at what they do.
Toronto Maple Leafs defenseman Morgan Rielly didn't direct a gay slur at referee Brad Meier during the game against the Tampa Bay Lightning, the NHL said Tuesday after an investigation.
The National Hockey League says it will investigate a homophobic slur allegedly hurled by the Toronto Maple Leafs' Morgan Reilly, reports say.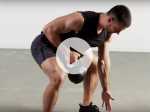 Incinerate fat, carve your abs, and layer muscle onto your arms, pecs and legs with this super-quick workout from Mathew Forzaglia.
Harvard sophomore Jack Schroeder has modest expectations for the prestige and fortune that might await him across the river if the Crimson manage to win the college curling national championships outside of Boston this weekend.
Their quest officially begins Sunday as the mushers take off from a frozen lake about 50 miles (80 kilometers) north of Anchorage.