1 thru 10 of 28252 Stories
Comedian Sacha Baron Cohen asked a federal judge to dismiss Roy Moore's defamation lawsuit over a television segment that lampooned Moore in the wake of sexual misconduct allegations.
Actress Afton Williamson's claims of misconduct against her on the set of "The Rookie" weren't substantiated by an independent investigator, according to the ABC drama series' producer.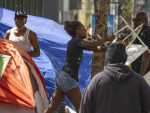 President Donald Trump began a California visit on Tuesday, saying he will do "something" about homelessness but offering no specifics beyond the mention of creating a task force.
In less than three years, Trump has named more former lobbyists to Cabinet-level posts than his most recent predecessors did in eight, putting a substantial amount of oversight in the hands of people with ties to the industries they're regulating.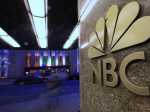 Comcast's NBCUniversal said Tuesday that its upcoming streaming service will be called Peacock, in an homage to NBC's logo. It will become the home for some of the company's most popular shows, including "Parks and Recreation" and "The Office."
Right-wing provocateur Milo Yiannopoulos has a whole new reason to cry: The former Breitbart contributor and darling of the right now finds himself denied entry to a furry convention.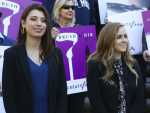 The free speech rights of two Christian artists who make wedding invitations were violated by an anti-discrimination ordinance in Phoenix that makes it illegal to refuse service to same-sex couples for religious reasons, the Arizona Supreme Court ruled.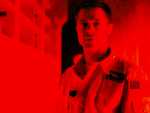 Brad Pitt, star of the new space movie "Ad Astra," had a burning question for a real-life astronaut.
Between an offensive tweet and a significant revision, The New York Times' handling of a new sexual misconduct allegation against Supreme Court Justice Brett Kavanaugh attracted almost as much attention as the accusation itself.
As they investigate President Donald Trump, Democrats on the House Judiciary Committee will hold their first official hearing in what they are calling an impeachment investigation.
1 thru 10 of 28252 Stories