1 thru 10 of 27796 Stories
Planned Parenthood is building the stage for another possible fight over abortion in Alabama: a large women's clinic that's under construction despite the state's passage of a near-total ban on abortions.
The cast of Fox & Friends showed their support for the Texas "Save Chick-fil-A" Bill Wednesday with a segment catered by Chick-fil-A.
Winston McKay, 40, was shot and killed by a stray bullet while walking his dog after celebrating his and his husband's anniversary early Monday morning.
President Donald Trump says his wife, first lady Melania Trump, is an icon on the same order of Jacqueline Kennedy Onassis.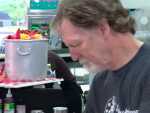 The Baker who won a narrow victory in the Supreme Court after refusing two men a wedding cake now faces a suit from a transwoman who says he discriminated against her by denying her a gender transition cake.
Emails filed in an ongoing lawsuit show novelist Nicholas Sparks chastised a former headmaster at the private Christian school in North Carolina he runs for promoting a pro-gay "agenda." Sparks denies he discriminates.
The New Yorker's Ronan Farrow sure knows how to get a media crowd buzzing.
Cuba Gooding Jr. turned himself in and was arrested Thursday on charges he groped a woman in an encounter at a New York City night spot that appears to have been caught on video.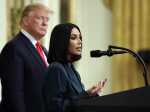 Reality star-turned-criminal justice reform advocate Kim Kardashian West returned to the White House on Thursday to help President Donald Trump promote efforts to help those leaving prison get jobs and stay on track.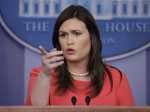 White House press secretary Sarah Sanders, whose tenure was marked by a breakdown in regular press briefings and questions about the administration's credibility, as well as her own, will leave her post at the end of the month, President Trump announced.
1 thru 10 of 27796 Stories