1 thru 10 of 2734 Stories
Police say a 59-year-old man told a 15-year-old boy he was 39 and promised a shopping trip in exchange for "making out" - but then assaulted the teen.
Police in Northern Ireland on Saturday arrested two teenagers in connection with the fatal shooting of a journalist during rioting in the city of Londonderry.
Lindsay Lohan's stepmother has pleaded guilty to disorderly conduct after state police said she tried to commandeer an occupied bus and attacked its driver.
Dallas police say a man was offered $200 to beat a transgender woman in an attack that was recorded as a crowd gathered to holler and watch.
Police in Dallas have arrested a 29-year-old man in the brutal beating of a transgender woman in an attack that was caught on cellphone video.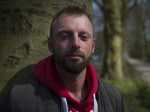 Martijn van Halen has every right to be angry at Jan Karbaat. The Dutch fertility doctor lied to his parents and used his own sperm to inseminate Van Halen's mother.
The Supreme Court is again rejecting a gay death row inmate's appeal that claims jurors in South Dakota were biased against him because of his sexual orientation.
Actress Lori Loughlin and her fashion designer husband, Mossimo Giannulli, are pleading not guilty to charges they took part in the sweeping college admissions bribery scam, according to court documents filed Monday.
Authorities say a man on a flight that had just landed in Phoenix sprayed other passengers with a liquid from a bottle and then opened one of the jet's doors and jumped to the tarmac.
The actor who has become something of a sex symbol as the scruffy-faced, somewhat rumpled star of ads for the travel booking site Trivago has been arrested in Texas on a misdemeanor driving while intoxicated charge.
1 thru 10 of 2734 Stories