Gay New York City: The Latest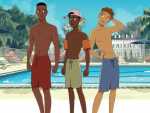 When Terrance Daye and Keith F. Miller, Jr. began shooting their short film "Pritty" a year ago, they had to shut down due to the pandemic. This led the pair to rethink the project. They found in anime a new way to bring it to life.
Actor George Chakiris won an Oscar for playing Bernardo in "West Side Story" some 60 years ago. Recently the actor-turned-jewelry designer decided to tell his life story. EDGE spoke to Chakiris about "My West Side Story: A Memoir."
"The Queen's Gambit," recently a smash Netflix miniseries, will be developed into a musical.
Pete Buttigieg thinks public transportation is sexy and wants you to think so too, according to a new interview in Rolling Stone.
Fully vaccinated Americans can gather with other vaccinated people indoors without wearing a mask or social distancing, according to long-awaited guidance from federal health officials.
Prince Harry and Meghan's explosive TV interview divided people around the world on Monday, rocking an institution that is struggling to modernize with claims of racism and callousness toward a woman struggling with suicidal thoughts.
"Borat Subsequent Moviefilm," "Promising Young Woman" and "Ma Rainey's Black Bottom" are among the nominees for the top honor of the 32nd annual Producers Guild Awards, the Darryl F. Zanuck Award for outstanding producer.
A Times Square performer known as the Naked Cowboy was arrested on a misdemeanor charge of resisting arrest without violence and cited for panhandling while working a gig at Bike Week in Daytona Beach, Florida.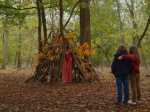 EDGE wades through the virtual 2021 Berlin Film Festival and finds some of the event's best offerings.
Passengers on Virgin Atlantic's Pride flight from Los Angeles to Sydney, Australia, enjoyed an unexpected high note: one man's in-flight proposal to his boyfriend.
A sweeping bill that would extend federal civil rights protections to LGBTQ people is a top priority of President Joe Biden and Democrats in Congress. Yet as the Equality Act heads to the Senate after winning House approval, its prospects seem bleak.

A century before Marie Kondo preached home simplicity and J. Peterman assigned meaningful narratives to utilitarian objects, there was this iconic American Craftsman.

Republican state lawmakers are pushing for social media giants to face costly lawsuits for policing content on their websites.
Nimble, highly skilled criminal hackers believed to operate out of Eastern Europe hacked dozens of companies and government agencies on at least four continents by breaking into a single product they all used.
One of the keys to success with saving automatically is knowing how to do it the right way and avoid certain missteps that could cost you money instead of helping you to grow your savings balance.
Electric car the Porsche Taycan offers similar capabilities to Tesla's Model S, plus the aura of Porsche's sports car-building ethos. Is it good enough to unseat the Model S? Edmunds' experts tested both to find out.
Up until the 1500s, brewing was primarily women's work — that is, until a smear campaign accused women brewers of being witches.
Europe recorded 1 million new COVID-19 cases last week, an increase of 9% from the previous week and a reversal that ended a six-week decline in new infections.
Goodbye, sunshine. Hello, study sessions. Colleges around the U.S. are scaling back spring break or canceling it entirely to discourage partying that could spread the virus and raise infection rates back on campus.

And then there were...? Gay blogger BosGuy> reports the "space formerly occupied by the Boston Eagle is now for rent."