Gay New York City: The Latest
Amanda Gorman, the 22-year-old poet who captured hearts at the inauguration of President Joe Biden, posted to social media that she was followed home by a security guard who demanded to know where she lived because she "looked suspicious."
Dozens of Orthodox Christians demanded the withdrawal of the country's controversial entry for the Eurovision song contest — titled "El Diablo" — that they say promotes satanic worship.
Billy Eichner is going from the streets to the multiplex. The 42-year old actor and comedian is starring in 'Bros,' which centers on two gay men with commitment issues who attempt a relationship.
Distance running, traditionally one of the world's most genteel sports, has been roiled by an ugly mid-pandemic squabble over who should get a shot at a coveted Boston Marathon medal.
Movie theaters in New York City reopened Friday, returning film titles to Manhattan marquees that had for the last 12 months instead read messages like "Wear a mask" and "We'll be back soon."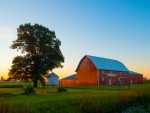 Not all gay people enjoy big cities, but pop culture has little to say about rural LGBTQ life.
Scientists say unprepared immune cells appear to be responding to the coronavirus with a devastating release of chemicals, inflicting damage that may endure long after the threat has been eliminated.
A new national study adds strong evidence that mask mandates can slow the spread of the coronavirus, and that allowing dining at restaurants can increase cases and deaths.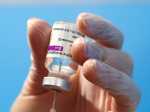 None of these are legit, even though they were shared widely on social media. The Associated Press checked them out. Here are the facts.
Sydney's annual iconic Gay and Lesbian Mardi Gras went ahead on Saturday, only in a different format due to coronavirus restrictions.
President Biden appointed Reggie Greer, the LGBTQ engagement director for his campaign, as a senior advisor on LGBTQ issues for the current administration on Wednesday.
Dave Karger has been passionate about movies since he was a kid and pursued a career as an entertainment journalist. More recently he is one of the hosts on Turner Classic Movies. EDGE spoke to Karger about his career.
An exhausted Senate narrowly approved a $1.9 trillion COVID-19 relief bill Saturday as President Joe Biden and his Democratic allies notched a victory they called crucial for hoisting the country out of the pandemic.
The Perseverance rover ventured from its landing position Thursday, two weeks after setting down on the red planet to seek signs of past life.
Insurance is notoriously complicated, and few people have the time or desire to pore over their policies. But some basic knowledge can go a long way.
Electric car the Porsche Taycan offers similar capabilities to Tesla's Model S, plus the aura of Porsche's sports car-building ethos. Is it good enough to unseat the Model S? Edmunds' experts tested both to find out.
Dolce&Gabbana has filed a defamation suit seeking over $600 million in damages from two U.S. fashion bloggers who reposted anti-Asian comments attributed to one of the designers that led to a boycott.
In California, confusion and botched communication has caused some eligible parents and family caregivers of people with disabilities to be turned away at covid vaccination sites.
With a vaccine roll-out and visions of luxury travel in my head, I contacted three of the best award booking services with three different potential trip requests for late 2021 to see if they really did save me miles and time.

And then there were...? Gay blogger BosGuy> reports the "space formerly occupied by the Boston Eagle is now for rent."