Topics :: Key West
The crowds who attended Key West Pride enjoyed a great time sailing and partying at Tea on the Sea, soaking up some sun at Bourbon Street Pub's pool party, and attending the Pride Follies presented by the Key West Business Guild.
Key West celebrated this year's Pride season with a Kick Off party at Island House, the Are You Wet Yet pool party at Alexander's Guest House, and a Tea Dance at La Te Da's. Check out all the fun.
Summer 2020 is shaping up to be a road-trip kind of season. To help you refresh and decompress the gay way, we've compiled this tip sheet for your very own LGBTQ break from five U.S. cities. Gas up the car, pack up your travel cooler, and let's roll!
Stoli vodka is celebrating Pride, continuing its longtime LGBTQ support with a roster of can't-miss events this season, along with year-long partnerships that empower queer people to live loud and proud.
Evangelist Franklin Graham, who has condemned gays and lesbians as sinners, tried to bring his anti-LGBT beliefs to Key West. He was met with around 150 protesters who support the LGBT community and welcome them with open arms.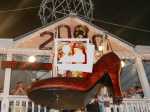 Times Square may have the ball drop, but only in Key West do they hold the annual New Year's Eve High Heel Shoe Drop! Sushi climbs into her red high heel to help the crowd ring in the new year.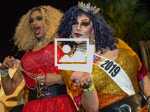 Check out these fantastic photos from this year's Key West Fantasy Fest Parade.
Island House held their Bow Ties & Birthday Suits Pool Party during Key West Fantasy Fest.
It was the girls turn to have some fun in the sun as Key West Business Guild presented the Womenfest Kickoff and Pool party held at Alexander's Guesthouse.
Check out these great photos from Key West Tropical Heat. The sun was shining down as guests enjoyed the garden pool party held at the Bourbon Street Pub.