Top Story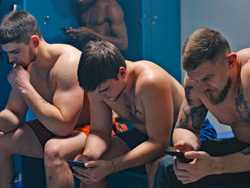 The company that owns the gay dating apps Scruff and Jack'd announced this week that it will be removing the "ethnicity filters" from both platforms in order to show...
During any disease outbreak, epidemiologists want to quickly figure out whether superspreaders are part of the picture. Their existence can accelerate the rate of new infections or substantially expand the geographic distribution of the disease.
Twitter has blocked a Trump campaign video tribute to George Floyd over a copyright claim, in a move that adds to tensions between the social media platform and the U.S. president.
Google said state-backed hackers have targeted the campaigns of both President Donald Trump and former Vice President Joe Biden, although it saw no evidence that the phishing attempts were successful.
Lost jobs over social media statements that seemed like a good idea at the time have become a common occurrence.
"Tear gas is anything that makes you cry," said Dr. Lynn Goldman, dean of the George Washington University Milken Institute School of Public Health. "Pepper spray is a tear gas."