Top Story
Last month the GOP in New Mexico attempted to shame a Democratic candidate for a seat in the state's legislature by revealing his adult male entertainment past. On Tuesday, Ro...
1 thru 10 of 57172 Stories
Americans are dying of COVID-19 by the thousands, but efforts to ramp up production of potentially lifesaving vaccines are hitting a brick wall.
In a video obtained by LGBTQ Nation via Rightwing Watch, anti LGBTQ activist Scott Lively made the bold claim that former President Trump was removed from office by God due to his support of gay men.
South Dakota Republican lawmakers on Tuesday revived a proposed law that would ban people from changing the sex designation on their birth certificates, even after a House committee rejected the bill.
Fashion designer Mossimo Giannulli's request to serve the remaining three months of his prison term in the college admissions bribery scheme at home was denied Tuesday by a federal judge.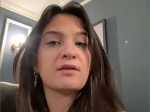 The very public battle between Kellyanne Conway and her 16-year old daughter Claudia came to a head this week.
All eleven seasons of "Modern Family" will be available next month on both Disney's Hulu and NBCUniversal's Peacock in what appears to be a unique and unusual deal.
Gay Trump supporter Brandon Straka was arrested as part of the Capitol insurrection three weeks ago.
The newly-installed governor of Puerto Rico has declared a state of emergency due intense anti-trans and misogynistic violence.
Twitter has permanently banned My Pillow CEO Mike Lindell's account after he continued to perpetuate the baseless claim that Donald Trump won the 2020 U.S. presidential election.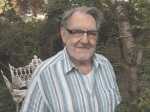 Pioneering AIDS researcher and clinician Joseph Sonnabend, 88, died January 24, 2021, at the Wellington Hospital in London, after suffering a heart attack on January 3, 2021.
1 thru 10 of 57172 Stories