Top Story
Studies have shown that people may be contagious for about two days before developing COVID-19 symptoms.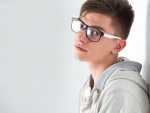 From HIV testing to mental health services to LGTBQ youth having what they need to thrive, the COVID-19 pandemic may be having more serious effects on sexual minorities than on heterosexuals and cisgender people.
A private chef and nutritional consultant tackles the great potato debate. And it's not "po-tae-to po-tah-to."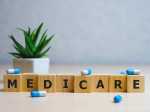 Advocates for the poor say the administration's efforts contributed to an increase in the number of uninsured children, after years of decline.
Federal agencies warned that cybercriminals could unleash a wave of data-scrambling extortion attempts against the U.S. health care system.
A multi-state coronavirus surge in the countdown to Election Day has exposed a clear split between President Donald Trump's bullish embrace of a return to normalcy and urgent public warnings from the government's top health officials.
After the vice presidential debate Wednesday, Anderson Cooper slammed President Donald Trump for his "reckless behavior since his diagnosis with Covid-19."
Federal health officials Wednesday issued insurance coverage rules designed to deliver on the promise that every American will have access to free COVID-19 vaccines when they are approved.
Nearly half of Americans have gym-xiety about injuring themselves when they work out, according to new research.