Top Story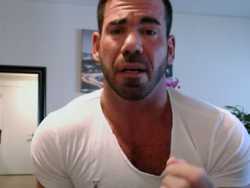 An adult performer apparently attempted suicide after his racist comments led to content-sharing sites cancelling his account and a social media backlash.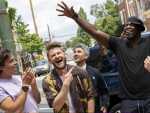 "Queer Eye" returns for its fifth season on Netflix Friday, solidifying itself as some of the best comfort-TV around.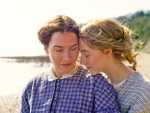 Francis Lee completed his followup feature, "Ammonite," just before the COVID-19 crisis struck. Now, with the film being selected for Cannes, he's speaking about the movie, a love story about two 19th Century women.
A feminist tour de force, "Shirley" is a stunning portrait. Elisabeth Moss gives an incandescent performance as the talented, complicated writer.
Iconic rapper Da Brat is opening up about her decision to come out in March, saying that her relationship with her girlfriend inspired her to be honest about herself to the world.
Actor/writer/activist Griffin Matthews shares his experiences in putting together a new musical that played Cambridge and New York, and how he experienced interactions with what he calls "Karens" along the way.