1 thru 10 of 4709 Stories
If you have money questions — and who among us doesn't right now? — there are plenty of people willing to offer advice: friends, relatives and random strangers on the internet.
It's our new normal: Tens of millions of Americans are unemployed or on a reduced income. We're social distancing and spending more time at home. But one thing hasn't changed — debts still have due dates.
The White House has taken the unusual step of deciding not to release an updated economic forecast as planned this year, a fresh sign of the administration's election-year anxiety.
The Fed's Main Street Lending is geared toward medium-sized companies that are too large for the government's small business lending program and too small to sell bonds or stock.
Europe's extensive social welfare net was showing signs of fraying under economic strain from the coronavirus.
The coronavirus crisis threw at least 2.1 million Americans out of work last week despite the gradual reopening of businesses around the country.
Even with companies calling some laid-off employees back to work, millions more likely filed for unemployment benefits last week.
President Donald Trump asserted Tuesday at a White House Rose Garden event that "Obamacare" raised prescription drug costs for older people — the opposite is true.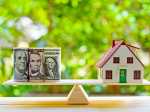 A reverse mortgage could be exactly the right tool at the right time. Or it could be an expensive mistake. It's important to understand exactly how these loans work and to explore alternatives before you commit.
Embarrassing to admit but oddly comforting: My ex-husband's husband and I share a slight crush on our state epidemiologist.
1 thru 10 of 4709 Stories