1 thru 15 of 7668 Stories
Social media sites, games and other online services won't be allowed to "nudge" British kids into revealing personal details or lowering their privacy settings, under tough new rules drawn up by the country's privacy regulator.
The consolidation of medical records may be on its way, as technology companies prod the health care industry to embrace an internet-based common standard for storing and sharing patient information.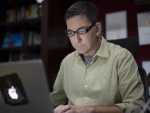 Prosecutors accused U.S. journalist Glenn Greenwald on Tuesday of involvement in hacking the phones of Brazilian officials involved in a corruption investigation.
Netflix is holding its ground in the streaming wars, passing its first big test since Apple and Disney launched rival services.
Google's chief executive called Monday for a balanced approach to regulating artificial intelligence, telling a European audience that the technology brings benefits but also "negative consequences."
Facebook said Tuesday it plans to hire 1,000 more staff in Britain, mainly for its technology and harmful content teams.
Astronauts launched by SpaceX in coming months will ride to their rockets in high fashion. Instead of using a retro-style astrovan, SpaceX crews will travel to the launch pad in Tesla sports cars.
SpaceX completed the last big test of its crew capsule before launching astronauts in the next few months, mimicking an emergency escape shortly after liftoff Sunday.
Germany's interior minister is suggesting that his country can't build a 5G mobile network without Chinese tech giant Huawei, at least for now, intervening in an issue that has caused tensions between the U.S. and its allies.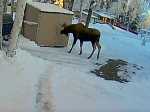 A Ring home security camera captured Curtis Phelps trapped inside the shed while the moose, with just one antler, tried to push his way inside. The moose eventually moved on and Phelps escaped after calling his wife, Amy, with his cellphone.
The men bringing James Dean back to life for a forthcoming film are aiming not just to give his digital likeness a role, but a whole new career.
Britain's Royal College of Psychiatrists is urging that mammoth tech companies like Facebook and Twitter turn over research about possible dangers caused to young people by excessive social media use.
New documents released by House Democrats suggest that Rep. Devin Nunes, the top Republican on the House Intelligence Committee, was more deeply involved than was previously known in efforts by allies of President Donald Trump to dig up dirt on Joe Biden.
Technology unleashed baseball's Analytics Era, and now it's holding the sport prisoner.
Today she travels the world, attends a red-carpet movie premiere and sits on panels with astronauts, former presidents and feminist icons. But in the years after 9/11, Amani Al-Khatahtbeh was just a New Jersey teenager, writing a blog from her bedroom.
1 thru 15 of 7668 Stories