Slumber Party
Inspired equally by San Francisco's Gold Rush era and its present-day fortune seeking, the new guest room design prompts guests to explore creative spaces and dares innovative minds to kick-start their own story at W San Francisco.
Paris Las Vegas is rolling out special events to commemorate the hotel's 20th anniversary of its landmark arrival on the Las Vegas Strip.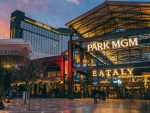 The Park MGM offers an urban oasis that integrates coveted dining venues, A-list entertainment, and a museum-worthy art collection into the typical slot machine dings and rolling dice found along the Las Vegas Strip.
Here's a look at four hotels boasting worthy collections, each located in destinations that pulsate with art and culture.
Chicago has declared 2019 as The Year of Theater — all the more reason to head to the Windy City for a dramatic getaway with design-centric digs at these two Kimpton hotels.
The first images of the Arctic's most exciting new tourism and wellness experience for this winter, the Arctic Bath floating hotel and spa, have been released.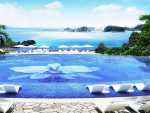 Japan has seen a marked increase in U.S. travelers in 2019, up 15 percent compared to the same period last year. Here are six noteworthy hotel openings planned for the coming months.
She's the Goddess of Pop, and now Midtown Manhattan's Sofitel New York is transforming one of its luxury suites into a show-stopping Cher Show Suite just steps from WorldPride 2019 festivities.
The 79-room annex at Mount Rainier National Park's Paradise Inn has reopened after a $25 million renovation.
The famous winged TWA terminal at New York's John F. Kennedy Airport came out of its decades-long retirement Wednesday with a new life as a luxury hotel.