Slumber Party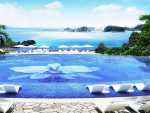 Japan has seen a marked increase in U.S. travelers in 2019, up 15 percent compared to the same period last year. Here are six noteworthy hotel openings planned for the coming months.
She's the Goddess of Pop, and now Midtown Manhattan's Sofitel New York is transforming one of its luxury suites into a show-stopping Cher Show Suite just steps from WorldPride 2019 festivities.
The 79-room annex at Mount Rainier National Park's Paradise Inn has reopened after a $25 million renovation.
The famous winged TWA terminal at New York's John F. Kennedy Airport came out of its decades-long retirement Wednesday with a new life as a luxury hotel.
JFK Airport's TWA Hotel has just opened three stunning venues for hotel guests and visitors.
JW Marriott Austin provides a pampering backdrop for a weekend in the live music capital, where you can discover great acts any night of the week.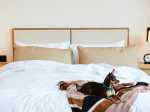 If you're looking for a last-minute getaway or a summer vacation to take your favorite four-legged friend, check out these terrific properties that will welcome you both!
A new crop of hotels are offering a treasure trove of nifty literary programming and onsite libraries so their bibliophilic guests can keep those pages turning. In honor of World Book Day on April 23, here are some of our favorites.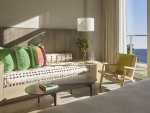 Asbury Ocean Club Hotel will bring five-star service and amenities to life this summer when it opens on Asbury Park's vibrant waterfront.
The all-inclusive UNICO 20°87° in Mexico's Riviera Maya offers a sun-soaked getaway with open arms for the LGBTQ community.