1 thru 10 of 3678 Stories
Watch Randy Rainbow's new parody of Trump and his supporters in this reworking of the Jonas Brothers' "Sucker."
Lil Nas X has taken his horse to the old town road and ridden it to the top of the Billboard charts for 16 weeks, tying a record set by Mariah Carey and Luis Fonsi.
Duncan James, of the boy ban Blue, said that his boyfriend makes him feel proud to be gay, after many years of insecurity over his sexuality.
Sam Smith wants to know "How Did You Sleep?"
This updated interview takes a look at Tom's new video for "Quayside," the new single from his forthcoming album "Territories." Tom opens up about making the video,
Charli XCX and Christine and the Queens have teamed up for a new song called "Gone," which will appear on the Charli's upcoming new album "Charil," and released the music video Wednesday.
Janet Jackson and rappers 50 Cent and Future have been added to the lineup for the Jeddah World Fest, the concert in Saudi Arabia that Nicki Minaj pulled out of after human rights organizations urged the rapper to cancel her appearance.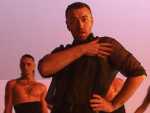 A new Sam Smith era is upon us.
Jennifer Lopez kept her word to fans who were disappointed when a power outage in New York City forced her to postpone her concert over the weekend.
Tom Goss has a new single - and a new public identity: That of a "gay, polyamorous troubadour." Goss tells EDGE all about it in this interview.
1 thru 10 of 3678 Stories