Top Story
Sam Smith explains how he came to sing a duet of "Get Happy" with Renée Zellweger for the film "Judy."
1 thru 10 of 14228 Stories
This doc is the story of the once-highly-successful Israeli gay porn star who seemed hell-bent on self destruction.
The next time you want to complain about your job, I dare you to see this movie and then tell me you still feel the need to whine. Ditto, and more so, when it comes to moaning about your roommate.
A decade after the original, "Zombieland: Double Tap" takes us back to a vision of the zombie apocalypse that is at times both sweet and violent.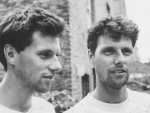 Identical twin brothers Marcus and Alex Lewis have an incredible, and incredibly painful - but true - story to tell. Filmmaker Ed Perkins brings them to the screen in a mannered, well-produced, and emotionally raw documentary.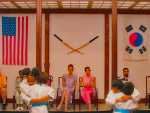 "Greener Grass" is set in an unknown California in which haircuts bleed, soccer balls are human babies, and golf carts are the only mode of transportation.
Francois Ozon's dramatization about the pedophile priest scandal in Lyon packs a powerful punch to both your heart and gut.
The vast catalog of storied Japanese animation house Studio Ghibli is heading to the new HBO Max streaming service.
"Binging with Babish: 100 Recipes Recreated from Your Favorite Movies and TV Shows" offers edible inspiration from some of our favorite fictional characters.
Elton John, co-writer of the chart-topping 1994 Lion King soundtrack, called the new 2019 version a "huge disappointment" in an interview with GQ. Check out the rest of his comments here.
Drawing on his own Jewish heritage and experiences growing up surrounded by prejudice, Taika Waititi was excited to make a movie against hate through a satire of the Nazi culture at the height of WWII, until he saw himself dressed as Hitler.
1 thru 10 of 14228 Stories