Gay New York City: The Latest
Openly gay 2020 Democratic hopeful Pete Buttigieg continued a busy week when he stopped by "Late Night with Seth Meyers."
Workplace wellness programs have become an $8 billion industry in the U.S. But a study published Tuesday in JAMA found they don't cut costs for employers, reduce absenteeism or improve workers' health.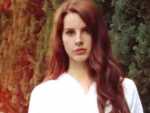 EDGE turned to our community of more than 200,000 Facebook followers and asked what artists and songs give you inspiration. The response was overwhelming! Here are some of your favorite picks.
President Donald Trump's spokeswoman Sarah Sanders pushed back Friday against allegations that special counsel Robert Mueller's Russia report exposed a culture of lying at the White House.
Former Vice President Joe Biden is expected to announce he's running for president next week.
Police in Northern Ireland said Friday they are searching for multiple suspects in the fatal shooting of a journalist during overnight rioting in the city of Londonderry.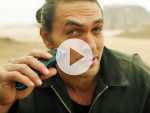 "Aquaman" is clean-shaven.
Zac Efron's personal trainer, Patrick Murphy, breaks down the workout he used to get Zac super ripped for his iconic "Baywatch" role.
Madonna and Colombian singer Maluma will bring their new collaboration to life when they perform at next month's Billboard Music Awards.
Justin Bieber wants Fox News to fire its conservative host Laura Ingraham.
The Yankees have suspended the use of Kate Smith's recording of "God Bless America" during the seventh-inning stretch while they investigate an allegation of racism against the singer.
New York City, NY
For the 27th time, the dancers of the Pennsylvania Ballet will perform their annual "Shut Up and Dance benefit concert for MANNA" (Metropolitan Area Neighborhood Nutrition Alliance this Saturday night.
You might mentally file this movie alongside others of a certain theme and setting: "Another Country," "The Imitation Game," and perhaps "Fat Man and Little Boy," but the film's hollow heart and less than credible storytelling finally catch up to it.
Rebuilding Notre Dame, the 800-year-old Paris cathedral devastated by fire this week, will cost billions of dollars as architects, historians and artisans work to preserve the medieval landmark. But little of the money will come from insurance companies.
An arsenal of new technology is being put to the test fighting floods this year as rivers inundate towns and farm fields across the central United States.
Don't let any of these myths prevent you from making the most of available travel rewards.
Auto shows may be waning in importance as companies find other ways to introduce new products, but the New York International Auto Show still has a healthy list of new vehicle debuts.
Polo Ralph Lauren is reimagining its iconic Polo shirt with Mother Nature in mind. Introducing The Earth Polo, crafted from thread derived entirely from recycled plastic bottles and dyed in an innovative process that uses zero water.
Can brain scans shed light on the complexities of post traumatic stress disorder?
Many if not most Americans have never crossed the U.S. border with Mexico by land or spent any time in that region. This unfamiliarity can make it easy for politicians to distort what's going on. Immersion travel is one solution.
DJ Brent Covington and DJ Taffy hosted a busy night at FUZZ @ The Alley Bar last Friday night. Check out who was there.