Gay New York City: The Latest
A new article by the New York Post details a striking revelation about the Italian mafia- it's now no longer fiercely homophobic and accepts gay members.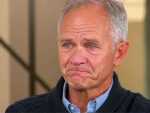 Ed Smart, the father of Elizabeth Smart who was kidnapped 17 years ago, recently came out as gay. Now in a series of new interviews, he's revealed the internal struggle he went through leading up to his coming out. Read the details here.
Boston man Eddie Smith is due to be arraigned on assault and battery, mayhem, and committing a hate crime charges after he allegedly "hit a 25-year-old man in the head with a snow shovel and slashed his eye with a box cutter" Tuesday. Watch below.
At least 22 transgender and gender non-conforming people have been killed in the U.S. this year — 91 percent of them were black women. We are a community in crisis. How is the nation responding?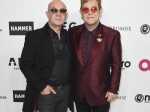 The Golden Globes are looking more like the Grammy Awards: Beyoncé, Taylor Swift and Elton John are competing for best original song at the ceremony.
A list of the best films of the 2010s; one film from each year.
Ian McKellen recently turned 80 — just the right age for a definitive biography. EDGE interviews Garry O'Connor about "Ian McKellen," his recently published biography that tells the extraordinary story of the actor's life.
ImpulseNYC celebrated its fifth-year anniversary at the Glasshouse Chelsea with a VIP reception, award ceremony, open bar and live entertainment.
Some Golden Globe nominations seemed like locks: Joaquin Phoenix, Tom Hanks, Adam Driver and Eddie Murphy. But others were shocks, like Lupita Nyong'o not getting a nomination for "Us."
Jason Derulo is responding to an adult website's $500,000 offer for him to post risqué photos of himself to the website. He is also sharing an edited photo of his now-infamous "anaconda" pic.
A former Sean Cody performer, adult star Jarec Wentworth (the stage name of Teofil Brank) has gained early release from prison and is now in a halfway house in California, media outlets report.
New York City, NY
Does the end justify the route you took to get there? The Huntington Theatre Company's production of "Quixote Nuevo" is like the pebble of snow that starts rolling at the top of the hill. On the way down it gathers momentum.
Bach's Brandenburg Concertos are amongst the most popular pieces in the Baroque repertoire, and Boston's Handel and Haydn Society offered a polish reading of them this past weekend
The Senate's top Democrat said Sunday that congressional leaders have reached a "real breakthrough" deal to give 12 weeks of paid parental leave to millions of federal workers as part of the annual defense policy bill.
T-Mobile, in its attempt to buy Sprint for $26.5 billion, has already notched approvals from key federal regulators. Now it must convince a federal judge that the 14 state attorneys general suing to stop the deal are wrong.

Biden argued Tuesday that Buttigieg, the mayor of South Bend, Indiana, is riding his coattails in pushing for a "public option" government-insurance plan to be sold alongside private insurance.

A day after Uber revealed that more than 3,000 riders and drivers were sexually assaulted last year while using its service, attention is turning to what's next for the ride-hailing giant and whether its plans to improve safety go far enough.
Style expert Alex Costa returns with shoe recommendations to get through the sloshiest season of the year.

"Star Wars: The Rise of Skywalker"'s Chewbacca, Joonas Suotamo, shares the workout routine he used to get into Wookie shape.
In recent years a new form of tourism has taken root, focused on the West Bank town's Palestinian residents, their culture and history and their struggles under Israeli occupation.
Sidetrack the Video Bar hosted its annual Santa Speedo Run. Participants ran a mile around Boystown to raise money for Center on Halsted. Hosted by Dixie Lynn Cartwright, this fun event also included the traditional singalong of "Jingle Balls!"