With major news outlets such as The Economist and Forbes declaring 2019 the "year of the vegan", the trend promises to continue.
After feeling sick for several days the pastor boarded a bus traveling to eastern Congo's largest city. Only upon arrival at his destination did anyone suspect he had the highly deadly and infectious Ebola virus.
A nonprofit foundation set up by Democratic presidential candidate Joe Biden that relied on health care world partnerships to speed a cure for cancer has suspended its operations, it announced Monday.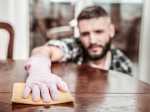 You vacuum it, sweep it and wipe it off your furniture. But do you know what it actually is — and how it may affect your health?
Alexa will see you now. Britain's health care service is teaming up with Amazon's digital voice assistant to help answer medical queries with advice from the service's official website.
More and more women are reporting that they're bisexual. But in the most recent survey, one subset stood out: 23% of black women in the 18 to 34 age group identified as bisexual.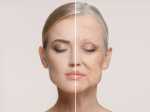 Many of us are convinced that while everyone else is aging, that person we see in the mirror every morning is magically aging at a somehow slower pace.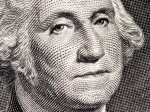 We have all heard the tales about George Washington chopping down a cherry tree, throwing a silver dollar across the Potomac River and, of course, wearing wooden teeth.
Studies show that green space and landscaping contribute to health, happiness, and intellect.
When reforms shortened working hours for U.S. doctors-in-training, some worried: Was that enough time to learn the art of medicine? Would future patients suffer? Now a study has answers, finding no difference in hospital deaths, readmissions or costs.