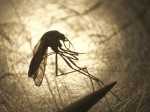 The number of U.S. deaths and illnesses from a rare mosquito-borne virus are higher than usual this year, health officials report.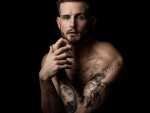 "Younger" star Nico Tortorella has a new book in which the actor opens up about sexuality, gender, their love life, substance abuse and run-ins with celebrities, including Ashton Kutcher.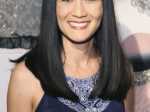 Suzanne Whang, whose smooth, calm voice provided the narration for HGTV's "House Hunters" for years, has died. She was 57.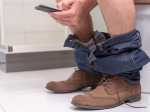 A third of Americans incorrectly believe you can get a sexually-transmitted disease (STD) from a public toilet seat, according to new research.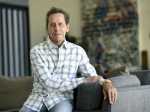 Brian Grazer says that if weren't for Eminem making eye contact with him during a tense meeting a few years ago, the rap film "8 Mile" probably wouldn't exist.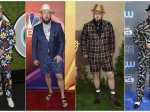 Chris Sullivan may or may not win at this weekend's Emmy Awards, but it's a sure bet that when he strikes a pose on the red carpet, his unconventional attire will make a statement.
When the winner of the best comedy series Emmy Award is announced Sunday, odds are good that a woman will be giving the acceptance speech.
Protesters in Hong Kong burned a Chinese flag and police fired pepper spray Saturday in renewed clashes over grievances by the anti-government demonstrators.
President Donald Trump urged the new leader of Ukraine this summer to investigate the son of former Vice President Joe Biden, a person familiar with the matter said.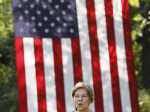 When Barack Obama marched into the 2007 Iowa steak fry flanked by 1,000 supporters, skeptical Iowans were put on notice that he could win the caucus.