Elton John and his biopic "Rocketman" landed Thursday at the Cannes Film Festival, where the 72-year-old pop star came dressed in a tuxedo with "Rocket Man" emblazoned on the back and regaled attendees with an after-party performance on the beach.
A new short clip from the Elton John biopic "Rocketman" is cause for celebration.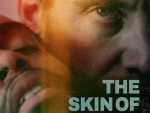 Writer-director Matthew Wollin keeps you guessing, and keeps the film at a feverish and itchy pitch of surreal dread.
Tilda Swinton feels most at home at the Berlin Film Festival, but she's steadily become a regular at the Cannes Film Festival.
"Miss Bala" struggles to overcome its gender and ethnicity stereotypes to deliver something that holds onto your attention for the entirety of its runtime.
Giancarlo Santi's terrific 1972 spaghetti western "The Grand Duel" is now available with a stunning Blu-ray release from Arrow Video. Pick this one up if you're a fan of the genre.
Director Tom O'Horgan's 1974 adaptation of Eugène Ionesco's "Rhinoceros" is available on Blu-ray from Kino Lorber this week. The film may not be great at honoring the original text, but the Blu-ray transfer looks wonderful.
"Broken Flowers," the 2005 drama directed by Jim Jarmusch and starring Bill Murray, is now available on Blu-ray with a great release from Kino Lorber.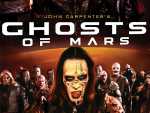 Now out on Blu-ray, you can decide for yourself whether John Carpenter's sci-fi thriller should be vilified or praised.
Hal Ashby's prescient social satire "The Landlord" is finally available on Blu-ray and it looks incredible with a new restoration by the folks at Kino Lorber. Pick this Blu-ray up immediately.