Director Charles Band's nasty little 1982 B-movie "Parasite" is now available on 3D Blu-ray and Blu-ray from Kino Lorber. Pick this up if you're a fan of the horror genre or want to learn more about long dead 3D technology.
"Galaxy Quest" remains a witty and endearingly hilarious movie deserving of your time, but this Blu-ray release doesn't earn a single penny of your money.
The feel-great, dance-in-your-seat movie of the year!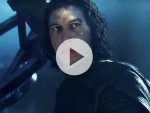 The final trailer for the "Star Wars: The Rise of Skywalker" debuted Monday night, offering montages of epic cosmic combat and a fleeting glimpse of the late Carrie Fisher as Princess Leia embracing Daisy Ridley's Rey.
When all is said and done, this film it feels more like one of those safe 1940s Hollywood biopics than anything truly remarkable or revealing.
The delightful "A Night at Switch n' Play" is probably the queerest film we have seen in a very long time.
Be charmed by this French tale of speedo-clad swimmers who just want to win.
"Bit" lacks bite, but it shows promise in its young writer/director.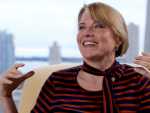 This documentary talks about the importance of LGBTQ+ television representation, as well as the particularities and power of queer fandom.
"Queer Genius" documents queer artists of the present day: Barbara Hammer, Black Quantum Futurism, Jibz Cameron, and Eileen Myles.