Watch: Justin Bieber Responds to Challenging Tom Cruise to a MMA Fight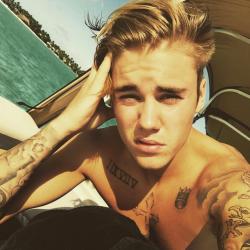 Justin Bieber is finally responding to a strange tweet he made earlier this week in which he challenged Tom Cruise to a mixed martial arts fight.

TMZ caught up with Bieber in Los Angeles Wednesday and the singer said he was "just playing" when he fired off his tweet to his 105.8 million followers.

"It was just a random tweet. I do that stuff sometimes," he said. "I think he would probably whoop my ass in a fight. He's got that dad strength."

The "Love Yourself" singer made headlines when he challenged 56-year-old "Mission Impossible" star to a fight on Twitter.





Cruise has yet to respond.

Watch Bieber speaking with TMZ by clicking here.
Comments on Facebook