Comedian Sacha Baron Cohen asked a federal judge to dismiss Roy Moore's defamation lawsuit over a television segment that lampooned Moore in the wake of sexual misconduct allegations.
Actress Afton Williamson's claims of misconduct against her on the set of "The Rookie" weren't substantiated by an independent investigator, according to the ABC drama series' producer.
A forum on LGBTQ issues featuring the presidential contenders for next year's elections is set to be hosted by "Pose" star Angelica Ross.
"Jeopardy!" host Alex Trebek says he's had a setback in his battle with pancreatic cancer and is undergoing chemotherapy again.
Being a size 2 came in handy as Hecht was deciding on just the right red carpet look for her big night Sunday at the creative arts Emmys, to air Saturday on FX ahead of the main slate. She didn't win, but she had a ball picking out a dress.
To individuals who are not obese, it can be easy to assume that overeating is strictly a failure of willpower and discipline. However, evidence shows that body-shaming and weight discrimination are misguided approaches, and often make the problem worse.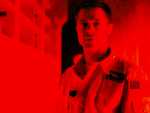 Brad Pitt, star of the new space movie "Ad Astra," had a burning question for a real-life astronaut.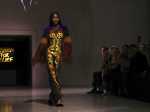 Model Naomi Campbell took center stage at London Fashion Week on Saturday night with a gala charity benefit at the impressive setting of the world famous British Museum.
Ten years ago, Gareth Thomas, a star rugby players who hails from Wales, made international headlines when he came out as gay. Now Thomas has come out again - as HIV-positive.
U.S. Supreme Court Justice Sonia Sotomayor, actress Jane Fonda and attorney Gloria Allred are among the latest inductees at the National Women's Hall of Fame.