1 thru 10 of 2408 Stories
Vast changes in America and technology have dramatically altered the way the census is conducted. Accuracy is at the heart of the Supreme Court case over the Trump administration's effort to add a citizenship question.
The Trump administration is poised to tell five nations, including allies Japan, South Korea and Turkey, that they will no longer be exempt from U.S. sanctions if they continue to import oil from Iran, officials said Sunday.
Spanish politicians are swapping campaign buses for tractors, buddying up with hunters and inspecting home-grown tomatoes in Spain's often-neglected rural regions as they hunt for votes in Sunday's general election.
The uproar is among recent examples of strife in an expensive city that is both overwhelmed by tech wealth and passionate about social justice.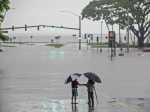 Hawaii's iconic Waikiki Beach could soon be underwater as rising sea levels caused by climate change overtake its white sand beaches and bustling city streets.
In the summer of 2010, reporters at South Dakota's Argus Leader newspaper decided to request data about the government's food assistance program, previously known as food stamps. Their quest for information is about to take them to the Supreme Court.
Buttigieg has said that "Christian faith" can lead one "in a progressive direction" and argued that Christianity teaches "skepticism of the wealthy and the powerful and the established." A century ago, such views flourished in the Midwest.
A federal judge on Friday ruled that the Trump administration failed to consider potential damage to the environment from its decision to resume coal sales from U.S. lands, but the court stopped short of halting future sales.
European Commission President Jean-Claude Juncker is warning Britain that the country's departure from the European Union cannot be put off "indefinitely."
A Washington state lawmaker has angered nurses and spawned a flurry of viral hashtags and memes on social media by saying that some nurses may spend a lot of time playing cards in small, rural hospitals.
1 thru 10 of 2408 Stories