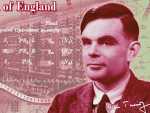 Codebreaker and computing pioneer Alan Turing has been chosen as the face of Britain's new 50 pound note, the Bank of England announced Monday.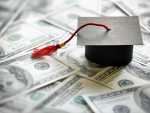 This summer could be a great time to talk with younger teens about the reality of college costs, how much they can expect you to help and affordable alternatives that can keep your family from drowning in debt.
Anticipating that the U.S. Supreme Court might end mandatory union fees for public employees, some labor-friendly states enacted laws last year to protect membership rolls while unions redoubled their recruitment efforts.
Americans are generally satisfied with their personal finances, but many lack confidence in their ability to afford retirement, an emergency expense or even their daily living costs.
President Donald Trump's July Fourth extravaganza — featuring tanks, a military flyover, and a Trump speech at the Lincoln Memorial — cost an estimated $5.4 million, according to rough figures Thursday.
A Japanese cryptocurrency exchange has reported a hack causing the loss of 3.5 billion yen, or $32 million, worth of virtual money.
France will introduce a new charge on plane tickets from next year, with revenue used to fund environment-friendly alternatives, the country's transport minister said Tuesday.
Congress might need to extend the government's crucial ability to borrow money before leaving the Capitol for its August recess, Trump administration officials said Wednesday.
Shares rose Thursday in Europe and Asia, tracking gains on Wall Street after Federal Reserve Chairman Jerome Powell suggested the U.S. central bank is ready to cut interest rates for the first time in a decade.
When Gazans think of better economic times, images of clay pottery, colorful glassware, bamboo furniture and ancient frame looms weaving bright rugs and mats all come to mind.