Gay New York City: The Latest
San Diego held its LGBTQ Pride celebration at Balboa Park with four stages and over 100 performers and community activists.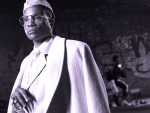 A breakdown of the queer 71st Primetime Emmy nominations.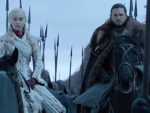 HBO's "Game of Thrones" slashed its way to a record-setting 32 Emmy nominations Tuesday for its eighth and final season, leading HBO back to dominance over Netflix.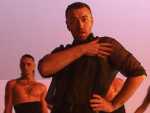 A new Sam Smith era is upon us.
Openly gay tech billionaire and avid Donald Trump supporter Peter Thiel said that Elizabeth Warren is the most "dangerous" Democratic presidential hopeful.
President Donald Trump says his tweets telling four female Democratic lawmakers of color to "go back" to the broken countries from which they came were "NOT Racist."
A hugely popular anti-gay priest in Brazil was in the midst of a public address when he was shoved off the stage by a 32-year-old woman who reports said is mentally disturbed.
For countless Americans, Trump's words on Sunday sent a stinging message that they are not fully welcome in their own country. But this time, they came not from a stranger or even a political candidate, but straight from the occupant of the Oval Office.
Facebook's ambitious plan to create a financial eco-system based on a digital currency faces questions from lawmakers, as it's shadowed by negative comments from President Donald Trump, his treasury secretary and the head of the Federal Reserve.
Jennifer Lopez kept her word to fans who were disappointed when a power outage in New York City forced her to postpone her concert over the weekend.

The company's fifth annual Prime Day now stretches two days, Monday and Tuesday, invented as an effort to try to drum up sales during sluggish summer months and sign up more users for its Prime loyalty program.
Few musicals bond so immediately with its audience as "Dear Evan Hansen," the sensational musical that has developed into a cultural sensation.
President Donald Trump signed an executive order Monday that will require federal agencies to purchase products using more American components.
At the Tour, long gone are the days when bold riders would launch long-range attacks and foil the sprinters at the finish line.

Here are four beach destinations where you could soak up the sun using points and miles.

Toyota has been ordered to pay nearly $16 million to a Southern California dealer who alleged the company's Prius recalls didn't fix safety problems.
Venezuelans like to jest that their beloved arepas are so widely consumed that babies come out of the womb with the corn flatbreads already in hand.
Taxpayer-funded family planning clinics must stop referring women for abortions immediately, the Trump administration says.
The state railway running Italy's Alitalia airline chose the Atlantia group of the Benetton empire as the final partner to work with the railway, the Italian treasury and Delta Air Lines on trying once again to relaunch the struggling flagship carrier.

It was a beautiful sunny day as the crowds came out to enjoy the San Diego Pride Parade and to support the LGBTQ community. People cheered as the participants marched through Hillcrest into Balboa Park for the Pride Celebration.